Best Soft Mattress in Australia 2023

Updated on December 16, 2022
Are you looking for the best soft mattress to achieve a good night's sleep? If yes, good news! Because in this article, we will share with you the best soft mattresses in Australia. We've also written a quick guide on how to choose the best mattress in Australia.
Let's dive right in!
The Top 10 Best Soft Mattress in Australia 
Special Offer
Koala Soul Mate – Best Soft Mattress In A Box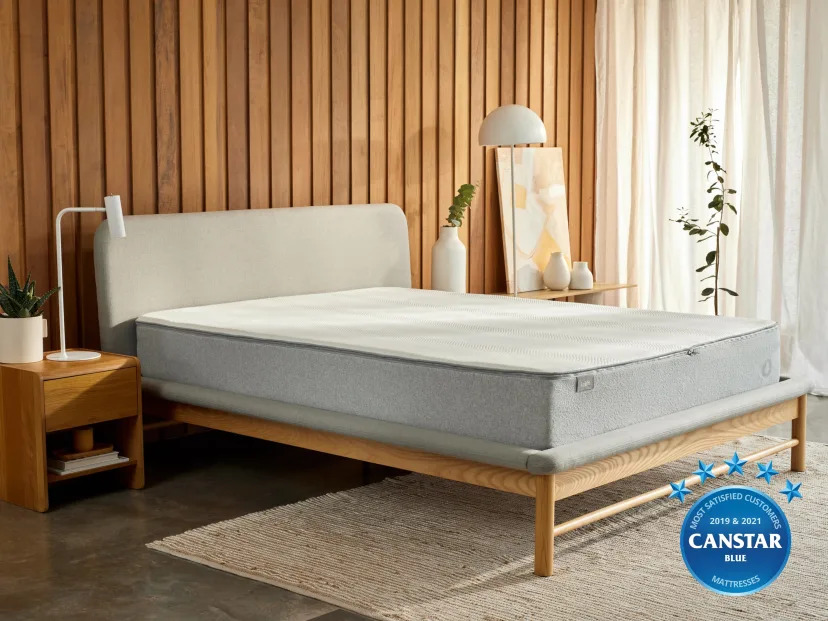 The Koala Soul Mate is one of the top mattresses to buy If you're looking for a mattress that is comfortable and comes in an attractive box.
This mattress is great for people who desire the most luxurious sleep experience. The Koala Soul Mate mattress is the best-in-class mattress that offers a luxurious sleeping experience for an affordable price. It's made to last and features top-of-the-line parts and materials.
It starts with a quilted cover that feels comfortable to the touch and a luxurious comfort layer for extra comfort and stability. This mattress is ideal for those looking for the most comfortable and soft mattress to sleep on.
There is also a flippable layer that can be adjusted in firmness, ranging from medium to firm. The next layer is charcoal memory foam, as you would expect from a luxurious mattress. Charcoal memory foam is antimicrobial and will conform to your body, reducing pressure and enhancing airflow.
What else can you say about lux apart from 5 zones of foam springs that are adaptive and have been designed to provide support for different parts of your body and adjust to your sleeping habits? To provide a superior final product for your mattress, there is edge support that is designed to assist you around the edges of the mattress, so you don't fall.
The Koala Soul Mate is built of high-end materials and offers luxurious comfort and the best value for the money. We recommend the mattress to anyone who is looking to sleep well and have better sleep quality.
Features
Mattress Type: Foam
Firmness: Medium (5)
Warranty: 10 Year Warranty
Trial period: 120 nights
Available sizes: Single, King Single, Double, Queen, King
Emma Comfort Mattress – Best Budget Mattress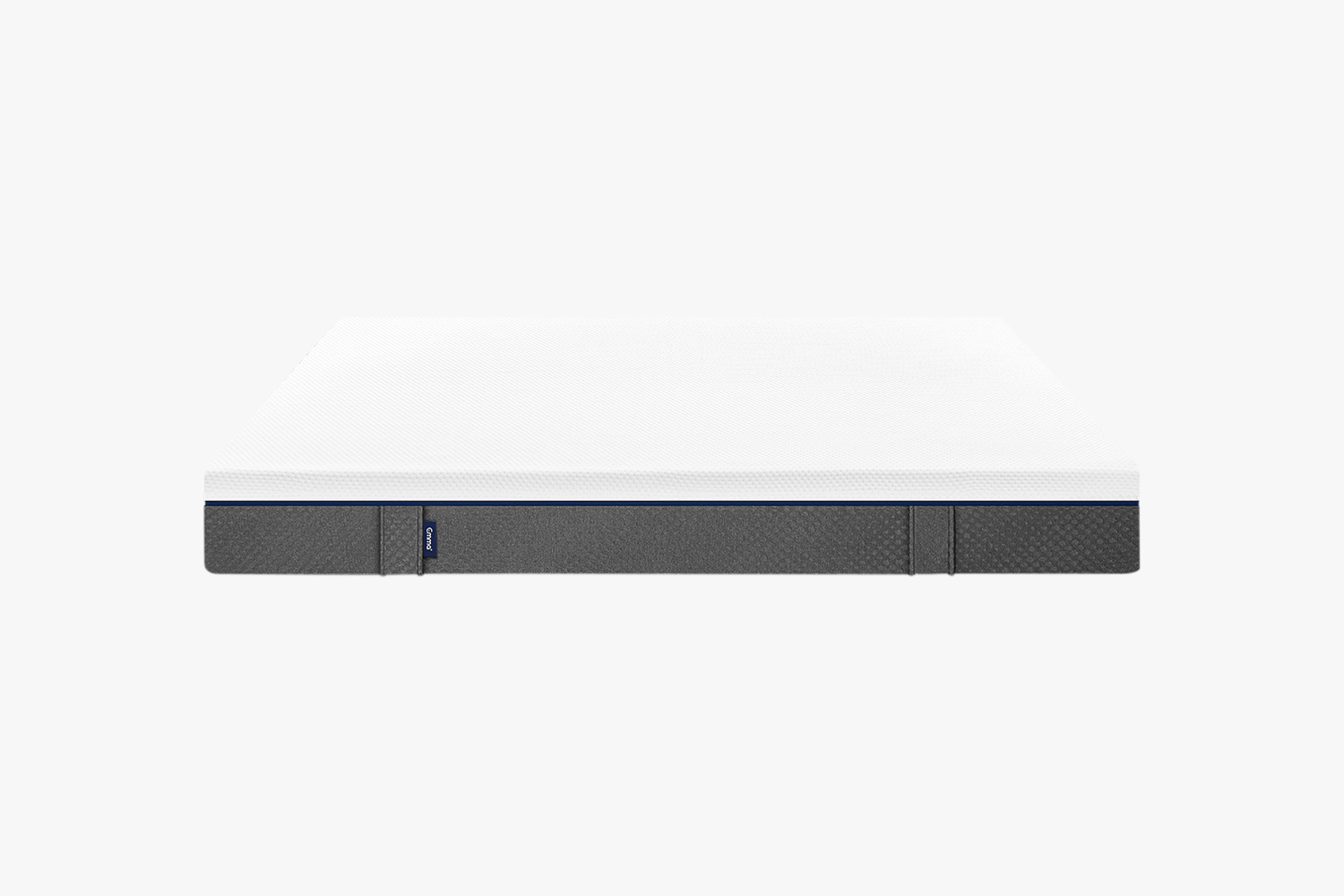 The Emma mattress is an amazing product that isn't expensive. The company is pleased to provide all of the features of a mattress-in-a-box, such as a 100-night trial period that is risk-free with a generous guarantee and free delivery.
The Emma mattress's three layers of foam work to give you a moderate-firm sleep experience created to be able to Emma says, "suit every body type and all sleeping positions." It's also good to know that each of the materials that are used in the mattress has been OEKO TEX(r) Standard 100 – Class 1 certified, which means they're free of toxic substances that pose a risk to human health.
The topmost layer is the green Hyperfoam which adds an element of bounce and breathability to the mattress and boasts exclusive motion-isolation technology. In the middle of it is the thick pressure-reducing layers of polyether. This foam is incredibly flexible and assists the body by distributing the weight equally across seven separate zone pocket springs. It's the layer's ability to adapt that makes the product to be suitable for the widest range of sleepers.
Emma hasn't cut any corners on the mattress. This is except in the area of cost! Its innovative three-layer foam construction offers the features needed by any type of sleeper–front or back, and the motion-isolating options will stop the two of you from going insane during the night. In addition, with the 100-night trial and the 10-year warranty, you don't have to be worried about buyer's remorse when you purchase Emma's mattress. Emma mattress. If you're looking for an affordable mattress it's hard to imagine a better mattress!
Features
Mattress Type: Foam
Firmness: Medium Firm (6)
Warranty: 10 Year Warranty
Trial period: 100 nights
Available sizes: Single, Double, King Single, Queen, King
Noa Luxe – Best Soft Mattress For Side Sleepers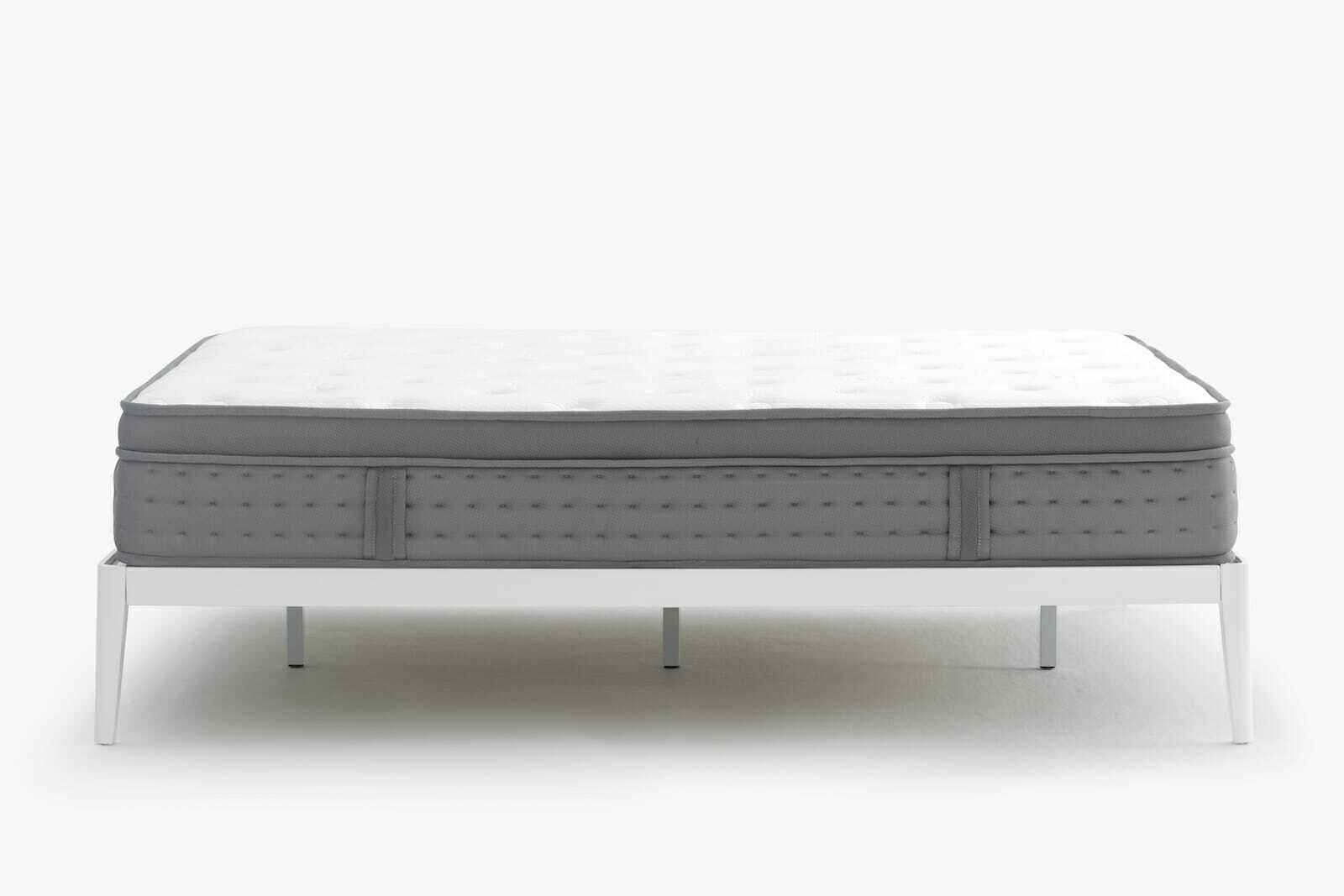 If you're searching for the top soft mattress for side sleepers, then the Noa Luxe is an excellent choice. It's constructed with top-quality materials and made to give you the most pleasant sleep experience.
The Noa Luxe is an innerspring hybrid mattress, which means it has the best qualities of both innerspring and foam mattresses. It comes with an innerspring layer of memory foam that is on top to provide extra support and cushioning and an innerspring layer that gives extra energy and airflow. This combination of materials makes the Luxe Noa Luxe perfect for those who sleep on their sides.
It is also equipped with an elegantly tufted, breathable Crown Tencel pillow. The cover is made of 100 percent Tencel, which is naturally soft and breathable. It also has hygienic as well as antibacterial properties. The layer reduces the body's impressions while providing support to the layers beneath.
Moreover, it features cooling gel memory foam. This layer offers deep pressure relief by shaping your body. It is REACH-certified and helps to wick away heat.
It's an open-cell construction that is which is enhanced using bamboo charcoal. This layer offers excellent comfort because of its ingenuous design and utilization of sustainable materials. Bamboo charcoal is fragrance-free, allergen-free, and non-toxic.
This Noa mattress material is impervious to odors and also absorbs water. It is breathable, which keeps your body cool and dry all night. It's been awarded OEKO-TEX certification meaning it meets the highest standards for chemical resistance.
With its durable design, the Noa Luxe can last for many years to come. It has been created with ease in mind. It offers a great sleep experience as well as being inexpensive.
Features
Mattress Type: Hybrid
Firmness: Firm (7)
Warranty: 15 Year Limited Warranty
Trial period: 120 nights
Available sizes: Single, Double, King Single, Queen, King
Onebed X – Best Soft Hybrid Mattress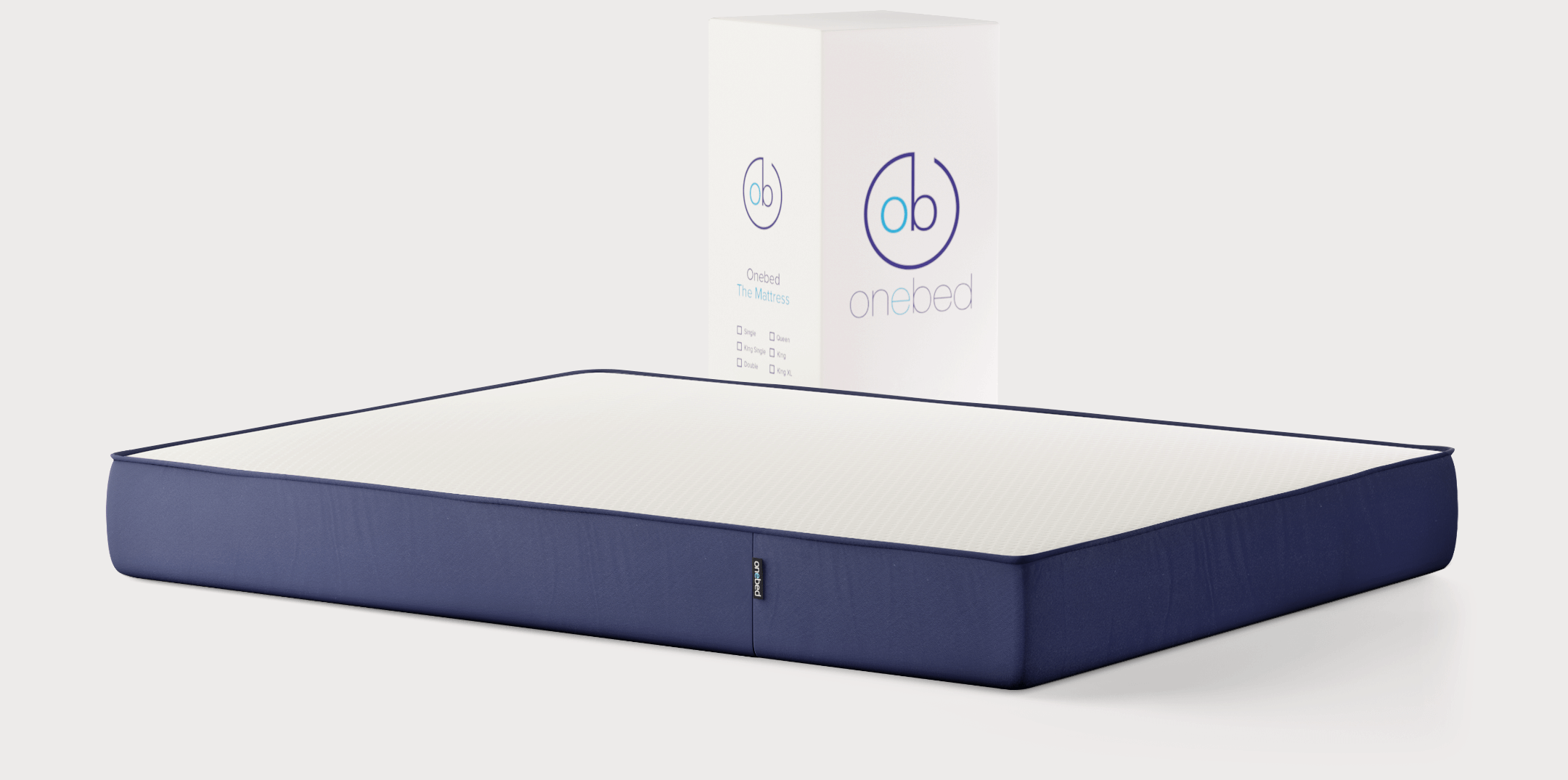 If you're searching for the top plush hybrid mattress, then the Onebed the X ought to be high on your wish list. It's an excellent choice for people who want the most beneficial of both, that is, the softness of a plush mattress as well as the support offered by hybrid.
It also is equipped with every bell and whistle, including a cooling cover with motion isolation as well as edge support. If you're seeking an extravagant sleeping experience, you shouldn't miss this one.
The Onebed X is the best mattress that is plush because it is a unique set of features that make it suitable for all types of sleepers. It features a soft top layer that is ideal for those looking for the softest, most comfortable mattress to sleep on. It also has a sturdy support layer that offers solidity and firmness.
Furthermore, the hybrid structure is ideal for people looking for a soft and comfy surface with the strength and durability of an innerspring mattress. The cushioned firmness that rises from the beginning to the top of the mattress eliminates the feeling of hitting hard surfaces, and the layers underneath offer the body support it requires.
The soft upper comfort layers let you get a good mattress enough to give you a restful night's rest. If you purchase Onebed X Onebed X, you're not just getting a top mattress but also a guarantee that will cover you for a period of 15 years.
If you're in search of an ultra-soft hybrid mattress that can give you years of relaxation and comfort, the Onebed X mattress is an excellent option.
Features
Mattress Type: Foam
Firmness: Medium Firm (6)
Warranty: 15 Year Limited Warranty
Trial period: 125 nights
Available sizes: Single, Long Single, King Single, Double, Queen, King
Macoda Mattress – Best Soft Memory Foam Mattress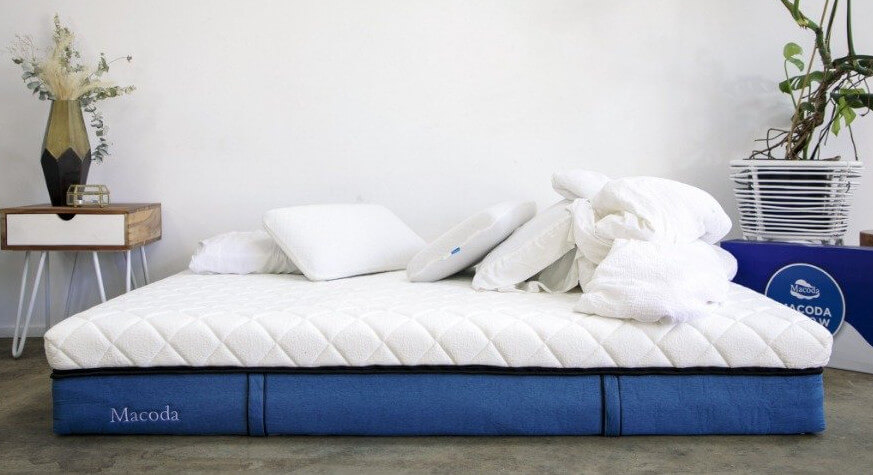 Its Macoda mattress is among the most luxurious memory foam mattresses available on the market. It's made of premium materials and construction, which makes it investment worthy of your home. The Macoda mattress comes with an assurance of 10 years, and you'll be able to rest assured that you're buying a top-quality mattress.
Macoda Plush Memory Foam Mattress Macoda Plush Memory Foam Mattress is among the current top alternatives. It is luxurious and has a soft feeling, and the memory foam conforms to your body to provide the best ease and back support. It's also certified by CertiPUR-US. This signifies that it is compliant with all the top quality standards.
The soft texture of bamboo covers is very pleasant to lay on. The pattern and soft ridges of this mattress offer an even and comfortable experience regardless of location. It is also ventilated, keeping you cool throughout the night and preventing you from becoming too hot.
Macoda mattress is the top-of-line latex. It gives you a firm and comfortable sleep, it provides just enough cushioning to allow you to rest without sinking. Its memory foam layer is the fourth part that makes up the mattress and is molded to your body, giving you the feeling of a cradle.
Since the latex layer is also within this mattress, it will not get sunk into memory foam; instead, you'll experience a comfortable yet firm sleep. The high-density layer was developed to ensure that the mattress provides enough support and can last for a long time.
The pocket coil's bottom layer forms the base for the structure of your mattress. This spring's internal system responds to the amount of pressure you apply, delivering relief from pressure. This, in turn, will align your body as you lie on it, providing great spinal support. While Macoda mattress's Macoda mattress website doesn't declare that their mattress reduces pain, we've observed that it is one of the most effective pain-relieving mattresses that are available.
If you're searching for the top mattress with plush memory foam, take a look at Macoda mattress. The combination of high-density materials and top-quality latex makes it an investment that will last for years.
Features
Mattress Type: Hybrid
Firmness: Medium firm (6)
Warranty: 10 Year Warranty
Trial period: 100 Nights
Available sizes: Single, King Single, Double, Queen, King
Greywing Perfect Plush – Best for Hot Sleepers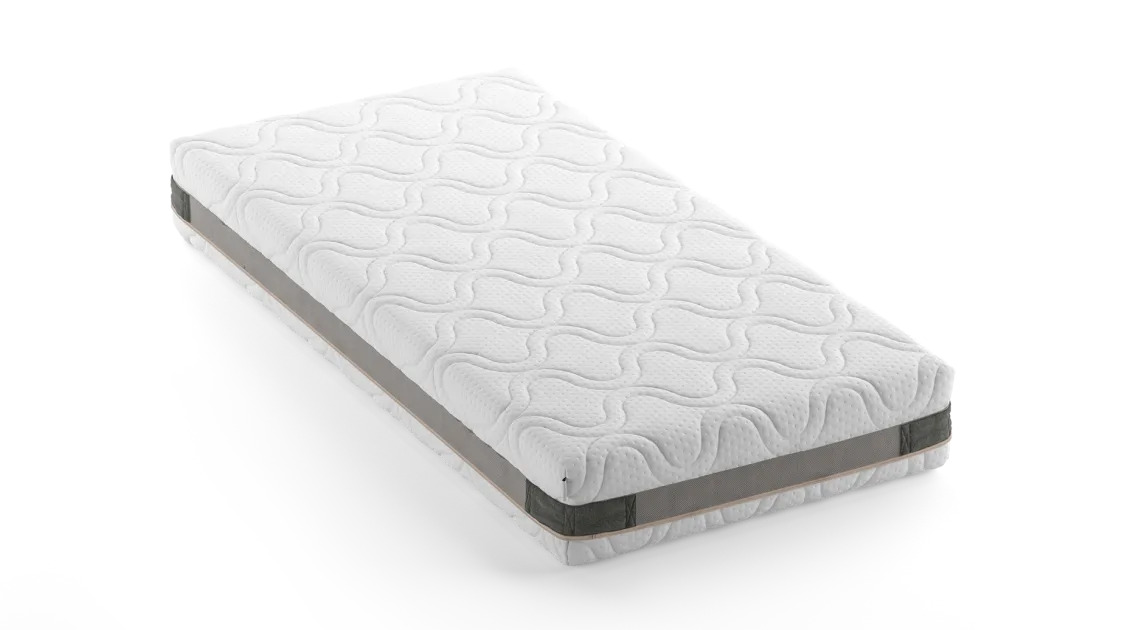 If you're searching for the most comfortable and plush mattress, then the Greywing Perfect Plush Mattress is the ideal option. This mattress is constructed from top-quality materials and construction and is designed to offer you a luxurious and comfortable sleep.
The best mattress available in Australia is an excellent choice for those looking for a luxurious mattress. It features the softest top layer, making it comfortable to sleep on. It also conforms to the form of your body. This gives you support and eases pressure points.
The cover on the outside of the mattress is composed of soft fabric quilted. It's very comfortable and shields the layers within mattresses that are cushioned. This layer makes sure there is enough ventilation and airflow in the mattress.
It's a mattress designed specifically to be used in Australian climates and features an underlying layer of foam that is specifically designed to keep your body cool. It's extremely breathable and provides relief from pressure while also distributing your weight evenly throughout the bed.
It also offers a higher level of softness than Super Supportive and Firm Favorite. The design promotes the circulation of air, a cooler sleep, and a comfortable resting experience.
A third layer, also known as"the "middle layer," is made of a hexagonal shape and designed to increase airflow. When compared to springs or coils is also a great source of support. The high-resilience gel inside this barrier blocks the wicking of heat and moisture into the system via its pores.
This HD layer is precisely cut wave profile. This adds zoning assistance to an already thorough HD layer. The unique design is geared towards the shoulders and hips and provides relief from pressure. This sturdy cushion ensures the mattress will last long since it's constructed from a high-density fabric.
Overall the Greywing mattress can be described as a great choice for anyone who is looking for a soft and comfortable mattress. It's certain to ensure you get the best sleep you can get!
Features
Mattress type: Memory Foam
Firmness: Firm (7)
Warranty: 10-year warranty
Trial period: 30 nights
Available sizes: Queen, King
Zinus iCoil Pocket Spring Mattress – Best Value Soft Mattress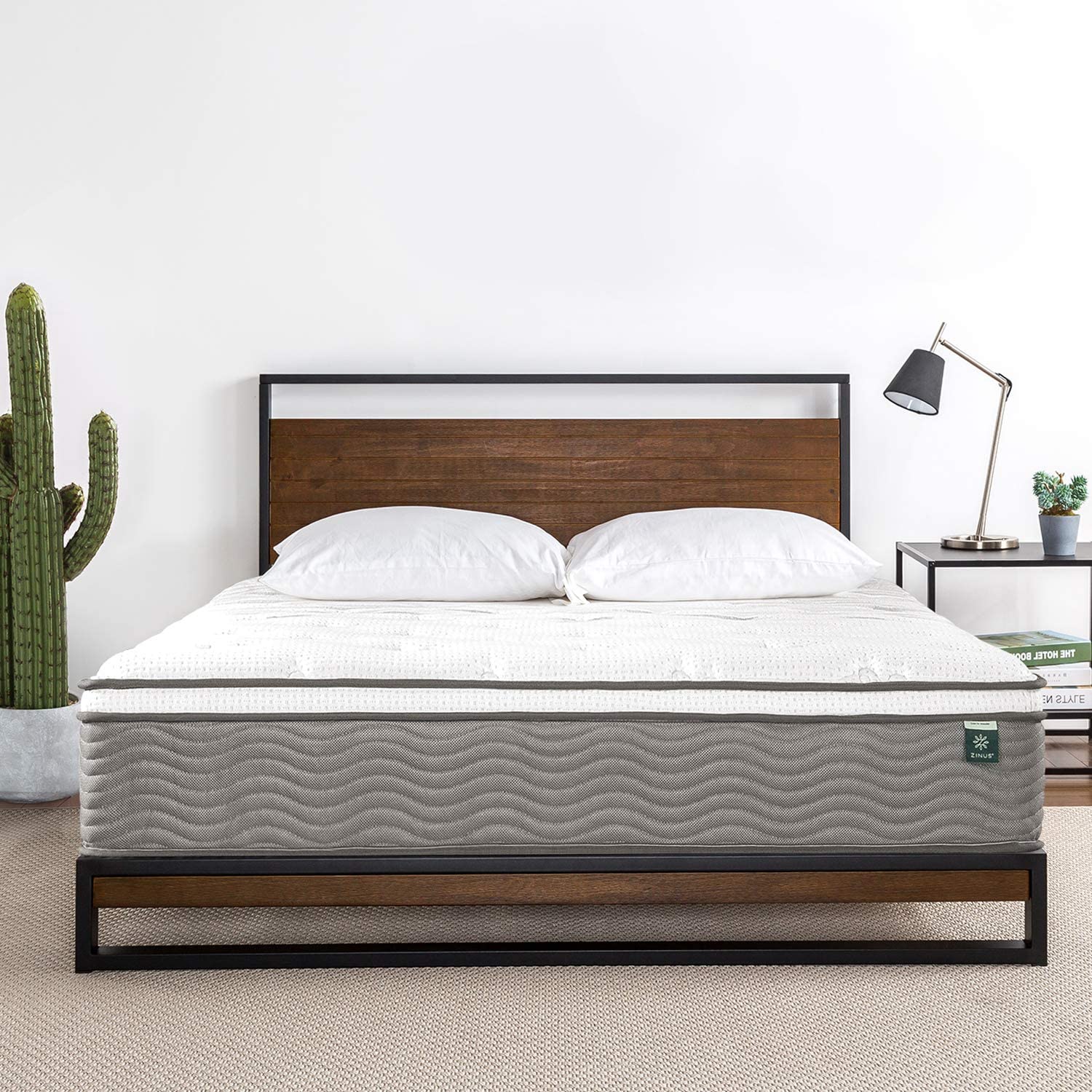 Mattresses can be expensive investments that could cost thousands of dollars. The fact that they are so expensive does not mean they must be. It's the Zinus mattress, priced at just $239 (for just one), is a great illustration of this. At that price, you'll receive a fantastic hybrid mattress with three CertiPURUS-certified foam layers on top of the innerspring foundation. The more expensive mattresses might have premium materials and luxury features; however, Zinus's offering isn't to be snoozed at, especially at this cost.
The three foam layers — one comfortable foam that is sandwiched with two high-density foams together to give the "medium" firmness level, which should satisfy the majority of sleepers. In addition, the springs of the innerspring base respond independently to your body, preventing movement transfer and offering strong edge support. It's not the most extravagant bed. However, it's well-equipped with the necessary features.
The free delivery and 10-year guarantee (on any sag that is greater than 1.5 inches) provide reassurance that, despite the price, Zinus is a company that provides the same high-quality service that its higher-priced rivals.
Zinus Mattress is one of the solid mattress brands in the market with a "medium" firmness hybrid experience. This Zinus mattress is a great choice for your best-value mattress!
Features
Mattress Type: Hybrid
Firmness: Medium Firm (6)
Warranty: 10-Year Limited Warranty
Trial period: 100 nights
Available sizes: Single, Double, King, Queen
Sleep Republic Mattress – Best for Heavier Folks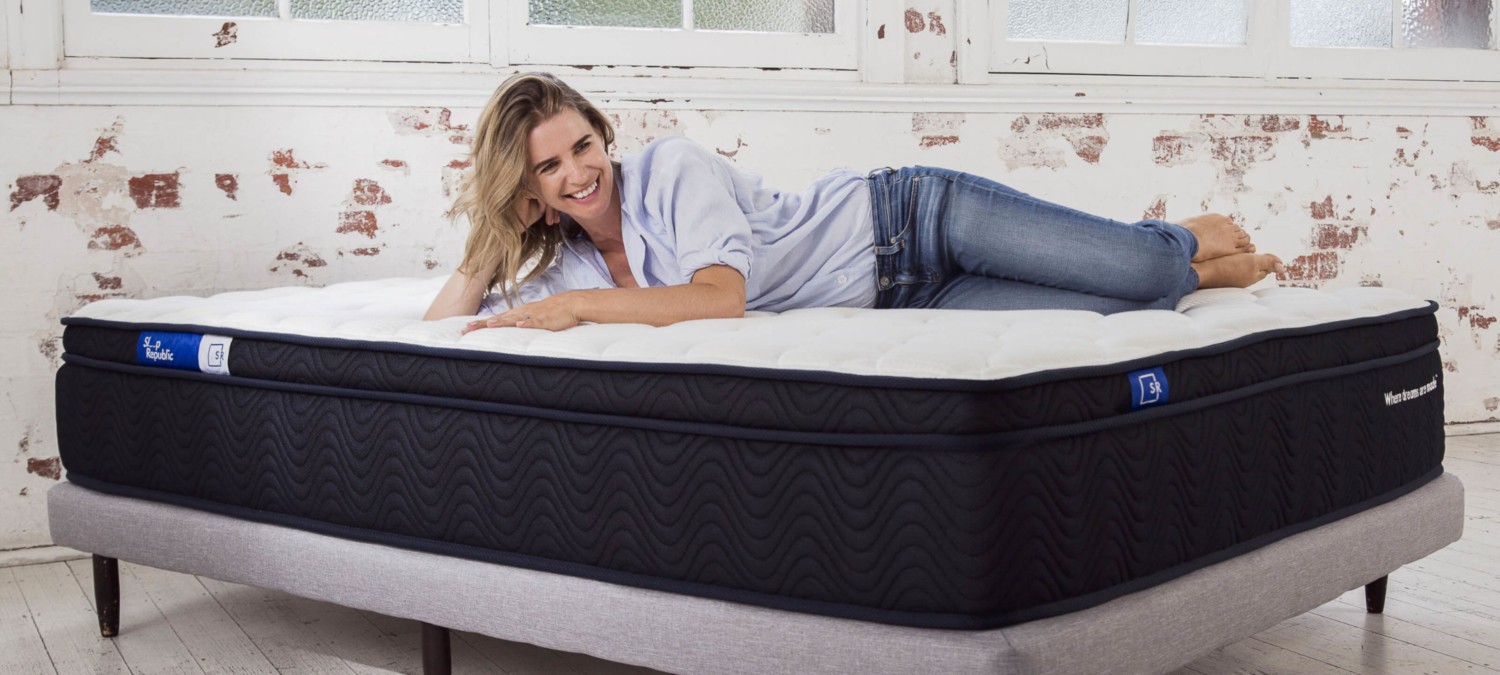 This hybrid mattress comprises latex, memory foam, and pocket springs.
With 2250 pocket springs (for the king single size) in the mattress's foundation and its ability to respond to movement and weight during the course of sleep is unrivaled. Thanks to the individually-pocketed nature of these springs, they 'keep their movements to themselves', drastically reducing any amount of partner disturbance and motion transfer and keeping your partner undisturbed all night long.
The top layer of these springs is an airflow-regulating natural latex and a gel-infused memory foam. The three layers that are encased in a 3-D spacer fabric (which also encourages airflow) combine to make a medium-firm mattress, which is designed for sleepers who are heavy in Australia.
It's not too bad for your budget either, with prices starting at $69 for the single size. Add in free shipping across Melbourne, Australia and a risk-free trial of 100 nights, and a 12-year guarantee covering any sag of 3.5cm plus (roughly 1.4 inches), and you'll have some compelling reasons to consider giving the Sleep Republic a try.
It's a great mattress for all types of sleepers. Sleep Republic mattress is not only a great choice for those who sleep heavier. It's also a great illustration of what hybrid mattresses should be: responsive, comfortable, supportive, cool, and durable. With the use of springs and latex and memory foam, the Sleep Republic latex mattress has exceeded every expectation (and over-performed them with top-quality Edge support and temperature stability as well). This is a moderately firm mattress that should not be overlooked!
Features
Mattress Type: Hybrid
Firmness: Medium Firm (6)
Warranty: 12 Year Limited Warranty
Trial period: 100 nights
Available sizes: Single, Long Single, King Single, Double, Queen, King, Super King
Ergoflex 5G Memory Foam Mattress – Best Memory Foam

With its five-layer design, this mattress makes use of top-quality CertiPur-US and OEKO TEX 100 certified materials (including Ergoflex's exclusive 5th Gen True HD ACPT foam) to provide the much-needed relief needed by those suffering from chronic pain, fibromyalgia or joint problems, or circulation issues.
Within the mattress's TENCEL removable outer cover and the MicroFine inside cover are three distinctive foam layers, each offering something unique in terms of distinct features. The first one comes to the high-density ACPT Memory Foam, which is an open-cell structure that is paired with dense foam that contours around the body throughout the night, providing unrivaled comfort and pressure relief.
The next step comes to the Cool-Sleep Airflow Foam layer, which like the name suggests, is created to keep temperatures at a minimum and the air flowing freely. In addition is the High-Resilience Resistant Foam, which serves as the base and is used in conjunction with the ACPT layer to reduce motion transfer. The two layers create one luxurious, firm mattress that is a moderately firm level, which is ideal for most sleep types.
It's a luxurious and comforting mattress with a number or two that has been snatched off the price. The Ergoflex mattress comes with three distinct foam layers that give you a supportive medium-firm sleeping experience specifically designed for people with chronic back discomfort, joint pain, or health issues that are aggravated due to poor night-time support.
Overall, Ergoflex 5G is a fantastic alternative for those seeking a memory foam mattress. We think it's the most suitable mattress to relieve back pain in Australia.
Features
Mattress Type: Foam
Firmness: Medium Firm (6)
Warranty: 10 Year Limited Warranty
Trial period: 30 nights
Available sizes: Single, Long Single, King Single, Double, Queen Size, King Size
Sleeping Duck – Best Mattress for Customisation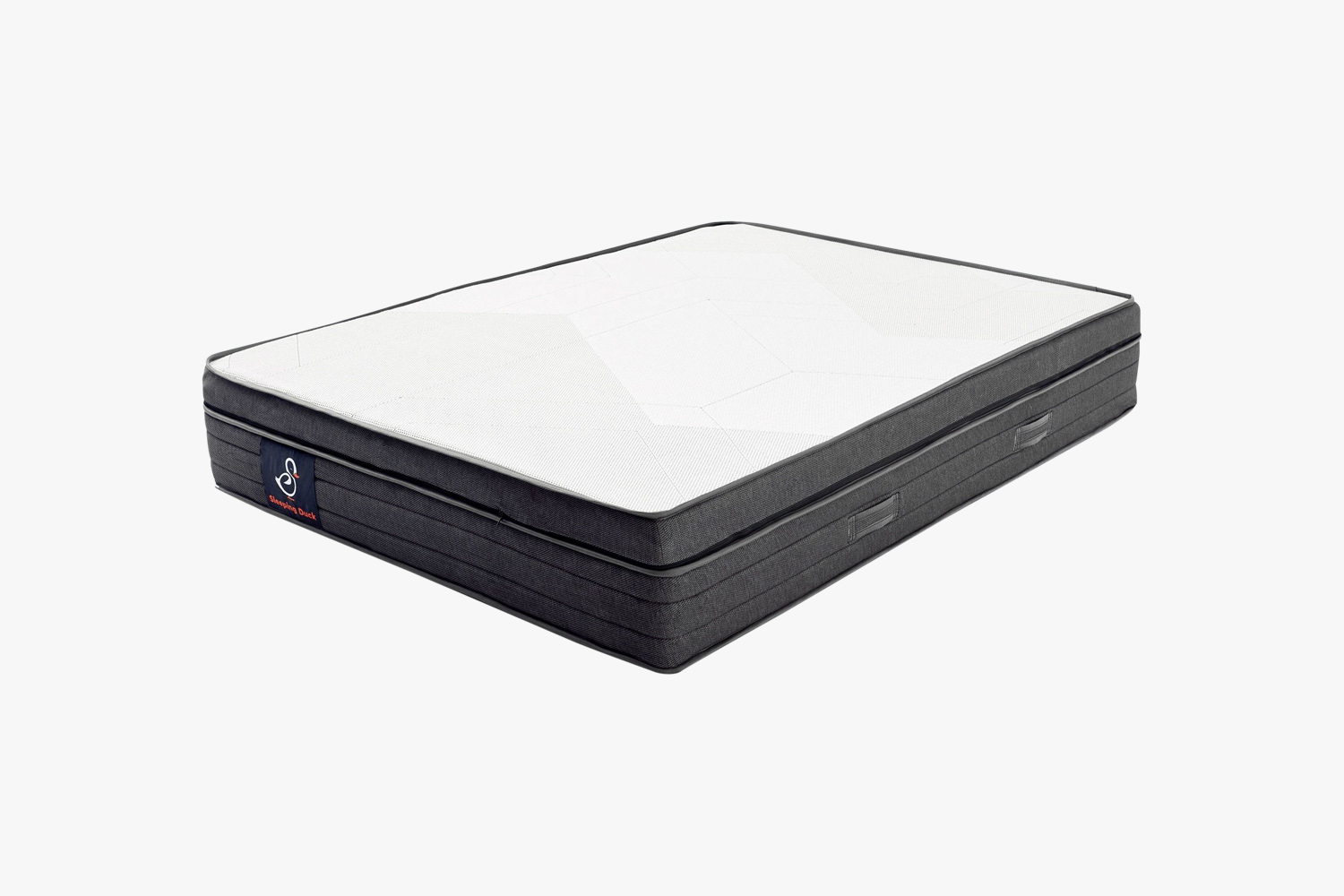 Your body's shape and comfort demands aren't built to an exact model. If you feel that the majority of mattresses aren't quite to be flexible with their shape and offer only one degree of firmness over the entire surface, you may prefer a mattress that has robust customization options.
You can tailor it to your preferences by making it firmer and more supportive in areas that are needed, and bouncier in other metro areas–the Sleeping Duck mattress can be designed to suit your particular requirements for sleep. With the ability to let customers choose and change out up to 12 different modules on the mattress (6 sections for every person), Sleeping Duck gives users the ability to measure the exact level of firmness for every single part of their bed.
There are no more arguments over comfort with your partner, no deciding between a cushioned back and an elongated spine, and absolutely no more nights of sleepless nights. When you sleep on Sleeping duck's mattress hybrid, you and your spouse can modify the mattress to your liking (within your first 100 nights) until each and every inch of your body gets the amount of support you're looking for.
Sleeping Duck has developed mattresses (one good example is the Mach II) that can be made to fit each one of us. If you're looking for something that's soft, firm, or a combination of both, there's a Sleeping Duck mattress setup that's suitable for all. Additionally, with the 100-day window for customization, you have plenty of time to choose the perfect arrangement. For sleepers who are picky (or spouses of sleepers who are picky), this is an excellent choice that combines bounce, support, reactivity, and breathability into one incredibly hybrid mattress that is designed in Australia.
Features
Mattress Type: Foam
Firmness: Medium (5), Medium Firm (6), Firm (7)
Warranty: 10 Year Limited Warranty
Trial period: 100 nights
Available sizes: Single, King Single, Double, Queen, King
How to Choose the Best Soft Mattress in Australia
If you are looking for the top cushioned mattress available in Australia, there are some factors you must be aware of.
Consider Your Weight
If you're heavier than average and have a larger body, you might want a firmer mattress to avoid sinking down into the mattress. A king or queen mattress is also a good choice if you're on the heavier side.
Your Sleeping Position
If you are sleeping on your back and want to sleep on your back, you might need the softest mattress possible to avoid pressure points issues.
Your Preferred Comfort
Certain people prefer a more soft mattress, while some prefer an extra-firm mattress.
Climate
If you're in a hot climate, it is possible to select a cooler mattress that won't get as hot to sleep on.
Trial Period
It's important that the mattress you choose has a trial period. This assures you that their product is high-quality and not just a rip-off. Some retailers offer a 120-night trial period, but it's up to you which to choose.
Warranty
A mattress brand that offers a warranty is a good sign that its products are worth the price. Ideally, you'd want to choose a 10 to 15-year warranty,
Types Of Material And Foam
It is important to think about the kind of foam and material that is used to construct the mattress.
Different foams and materials offer various levels of support and comfort.
There are many different materials that can be utilized in the best mattresses for plush, like memory foam, latex foams, and pocket springs.
Here's a look at some of the commonly used kinds of foam and materials used in top plush mattresses.
Every type of material comes with distinct advantages.
Pocket Spring
Pocket springs are made from top-quality steel and are wrapped in individual pockets of fabric. They are a good choice for support and durability. They are an ideal option for people who travel a lot in the evening.
Latex Foam
It is made of natural rubber latex (which is eco-friendly) and is well-known for its toughness and breathability. It provides a great level of support and comfort and is a great option for those who are hot sleepers.
Memory Foam
Memory foam can be described as a kind of polyurethane foam that molds to the form of your body and provides pressure relief and comfort. It is typically utilized in the top mattresses as it provides the highest quality of comfort and support.
Price
Price is always a key aspect, and so will the dimension of your ideal mattress. Take note that there are many retailers and showrooms out there, so the price can vary significantly.
Frequently Asked Questions
What Happens if the Mattress Is Too Soft?
Mattresses that are too soft can cause you to sink, causing pain to your spine and back while you sleep. Back pain that is persistent in the morning indicates the mattress may be soft to help your body.
Do You Need a Softer Bed as You Get Older?
Seniors typically require mattresses that provide excellent pressure relief to reduce pressure points in the most important places like hips, shoulders, and back. In general, a medium to moderately firm mattress can provide the best degree of support and will help ease joint and back discomfort.
Are Koala Mattresses Soft?
It is a good mattress. The new mattress Koala is soft and not too plush on the medium end and comfortable but not too firm on the hard side. The medium side was 6/10, while the firmer part was 7/10. Both were on the scale of soft to firm. The top Kloudcell Layer is soft and cushiony, while the Eco foam base provides good support.
What Type of Mattress Is Most Plush?
Memory foam is among the most commonly used mattresses due to its adjustable firmness to adapt to the shape of your body to gently support pressure points. In general, innerspring mattresses are firmer and offer greater bounce than foam mattresses because of the coils. You can also add a mattress topper and a mattress protector for a better overall experience and ward off mites.
Does a Soft Mattress Hurt Your Back?
A mattress that is too soft can cause your back and hips to slump and your spine to slip out of alignment. This could cause significant pain. Mattresses that are too firm put too much pressure on joints, especially if you lie on your back.
What Is the Name of a Soft Mattress?
Plush mattresses are soft mattresses, typically made of memory support foam that gives the feeling of a cushion. A plush mattress, such as the Ecosa mattress and Eva mattress, can be a great compromise between a mattress that is firm as well as a pillow top.
Is It Good to Sleep on a Soft Mattress?
While they appear to be more luxurious and comfortable mattresses, they could cause back issues for stomach sleepers and back sleepers, as well as those with heavier weights. Soft mattresses can be a problem for bed sharers. The heavier person could slide further into the mattress, rendering the sleeping surface uneven.

Bree is an interior designer with a passion for helping people improve their sleep quality.
She specializes in creating comfortable and functional bedroom spaces that promote a good night's rest.
When she's not testing mattresses or helping people get the best rest possible, Bree loves to travel and explore new cultures.