The Best Mattress
in a Box in Australia 2022
Why deal with the hassles and expense of a traditional bed when you can have the luxury, comfort, and cost-savings of a mattress in a box delivered right to your home? The only problem you need to worry about now is choosing the best mattress in a box for you.
A mattress in a box is machine compressed and then rolled to fit into a box. This packaging makes a mattress in a box both easier to ship and to get into your home. Once your new mattress arrives, all you need to do is unpack it and remove the airtight wrapping around it. Your new mattress will then decompress and be ready for use.
The best part about a mattress in a box is that you save money by cutting out the showroom floor. Most mattresses range from $400 for a single to $1400 for a king. Of course, luxury beds can run up to $50k for those who can afford all the bells and whistles.
Most mattress in a box companies routinely offer discount codes and free shipping. These extra savings and not having to deal with pushy salespeople make purchasing a mattress in a box all that more appealing.
With over 130 different options currently available, it can be hard to decide which to purchase. What are the best options on the market? Which features are essential, and which are just for show? Aren't coils bad?
Of course, it all comes down to comfort. While every mattress in a box listed here is excellent, certain ones exceed others when it comes to their use. Here are some of the best beds you can get in Australia in ten different categories.
Australia's Top 10 Best Mattresses in a Box
1. Best Mattress Overall: Koala Mattress
With over 39,000+ 5-star reviews and being Australia's #1 most awarded mattress, it's very clear that Koala deserves our top spot for mattresses in a box.
Koala, has two brand new mattresses on the market and an upgraded version of the original model. They have once again won the Canstar Blue's "Most Satisfied Customers Award".
A lot of innovation has gone into this new mattress range and it has been years in the making. They are using Kloudcell™ Foam which is perfect for Australians as it regulates temperature. 
Koala's mattresses have always been great for customisation and with this new range they've taken it to the next level. Australians love that you can choose between a firm and medium-firm support by just unzipping it and flipping it around.
With a 10 year warranty we are confident that you won't need a new mattress any time soon.
2. Best Budget Friendly Mattress: Emma Mattress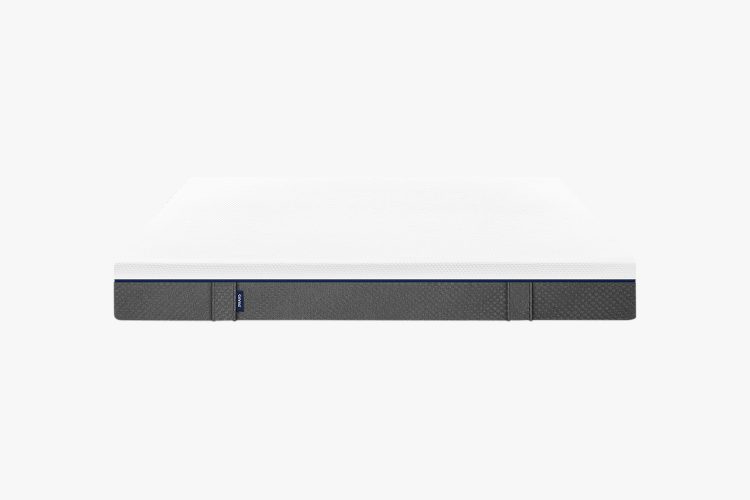 The Emma Mattress is a CHOICE® Best Mattress 2020 as well as the Most Awarded mattress in Europe. Founded in Germany in 2015, Emma has expanded into over 20 different countries, including Australia.
Available in six different sizes, the Emma Mattress has a 35 cm depth with three foam-supported layers. The lowest layer is Emma's 7-zone foam, made from point-elastic, which reduces noise and distributes weight evenly. It is a bit firmer than most all-foam mattresses, which is excellent for overall back support.
It is no surprise to some that Emma tops our list as Australia's best mattress in a box. This German-designed mattress has undergone rigorous testing and has won over 22 awards from international testing associations.
Surprisingly light, the Emma Mattress weighs in at only 28 kg, making it the most lightweight mattress on this list. This lightness makes the Emma easy to unpack, set up, and even makes changing the sheets more manageable than with weightier beds.
Emma mattresses are OEKO-TEX® Standard 100 – Class 1 certified. This certification means that the bed is free from harmful substances and is environmentally friendly. Considering all of its features, the price-point for this mattress is quite reasonable. Same-day delivery is available in and around Sydney, Melbourne, Brisbane, and Adelaide.
At this point, there is no mattress in a box available to Australians better than the Emma Mattress. This bed has it all: comfort, support, quality, and value.
Emma accepts both Zip and Klarna as payment methods, providing flexible payment options for your new mattress.
3. Best Mattress for Value: Noa Mattress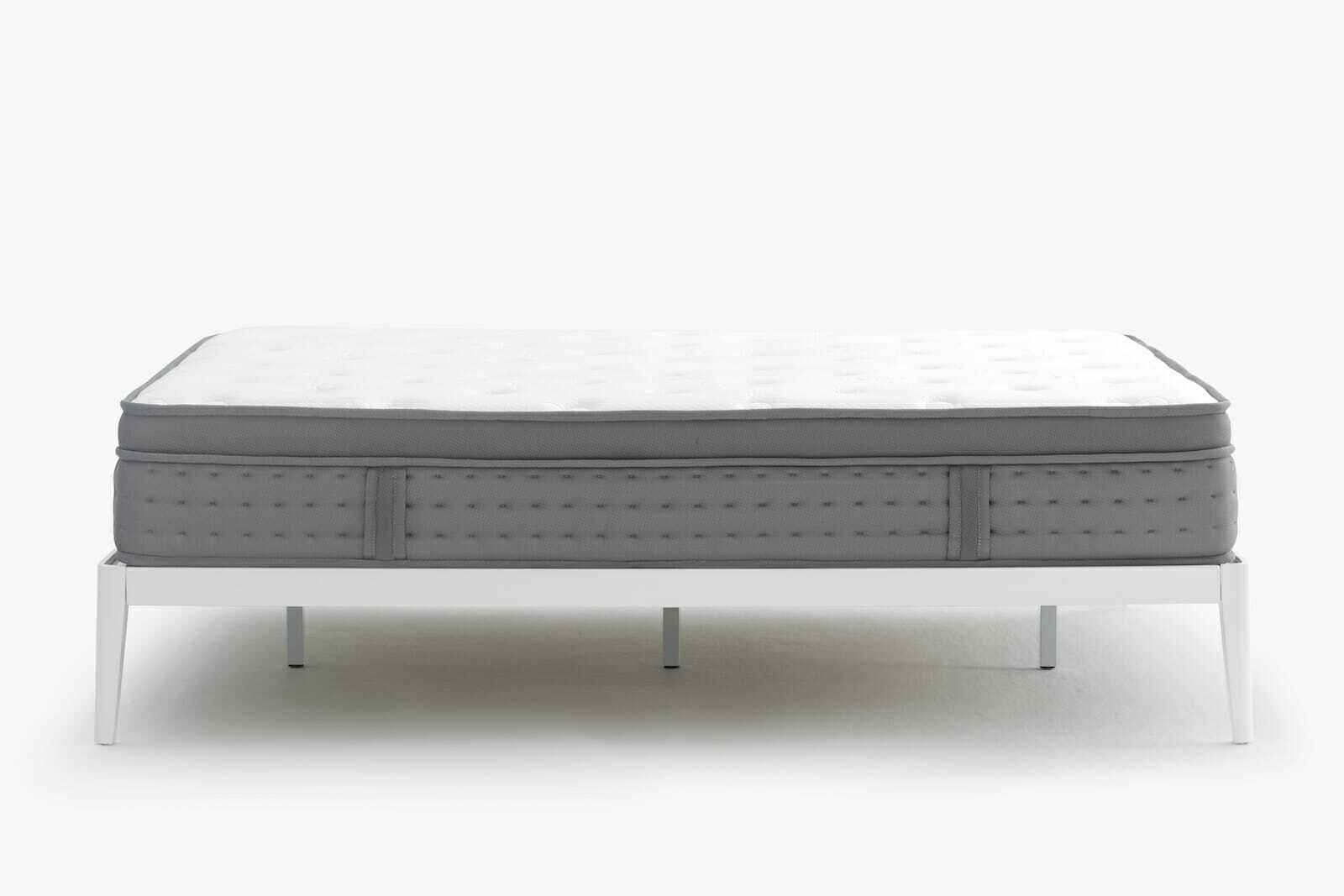 The Noa Mattress is a hybrid mattress that combines latex, cooling gel memory foam, and pocket springs. A softer bed, the Noa is excellent for lightweight sleepers and side sleepers. It is also environmentally-friendly with both OEKO-TEX® Standard 100 and REACH certifications.
Five different layers make up the Noa, with a breathable Tenel pillow top taking up the surface. Below the pillow top is a layer of open-cell latex, followed by gel memory foam, adaptive transition foam, and individually wrapped pocket springs.
The Noa mattress is slightly more expensive than our top pick, the Emma Mattress, but the value comes from what you get for the price. Noa does not cut corners with their mattress, using only the best quality materials and adhering to the highest manufacturing standards.
Another great thing about the Noa Mattress is that all the materials used to produce the mattress are low in Volatile Organic Compound (VOCs) emissions. The low VOC count means the bed will not give off as much odour as other boxed mattresses when first opened.
Aussies can expect their new mattress to arrive in 1-7 business days after ordering. Noa also offers a 100-night sleep trial where you can return the mattress for free and receive a full refund if you are not happy with it for any reason. Each bed comes with a 15-year warranty.
Noa accepts Afterpay for split, interest-free payments.
4. Best Mattress for Comfort: Macoda Mattress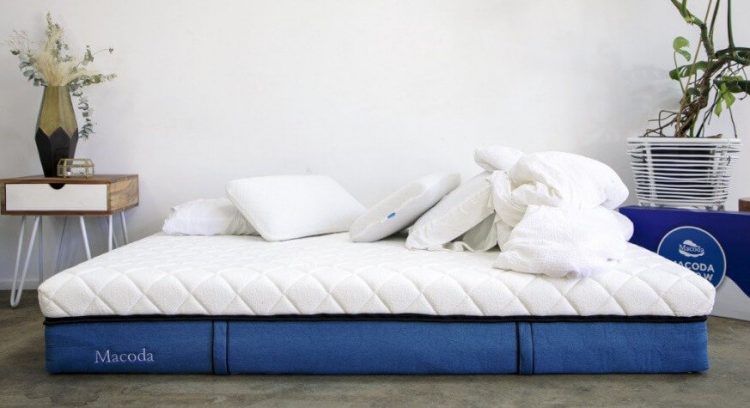 With its bamboo fabric top cover over several layers of latex, gel memory foam, and a 5-zone pocket spring system, the Macoda Mattress is an absolute sleeper's delight. Fully customisable, you can swap the layers of the mattress. When it comes to Australia's softest mattress in a box, Macoda is a hard brand to beat.
For those who desire their mattress a bit more soft or firm, the Macoda Mattress is customisable. Just unzip the white top of the bed and swap the inserts. To make the mattress softer, all you need to do is flip the thicker insert. To make the mattress firmer, you put the thin insert on top.
Similar to Noa, Macoda offers a 100-night free trial with a 10-year warranty. The price range for a Macoda is also on par with the Noa.
Macoda accepts Zip and Afterpay payments, allowing you the flexibility to customise your financing.
5. Best Mattress for Back Support: Eva Mattress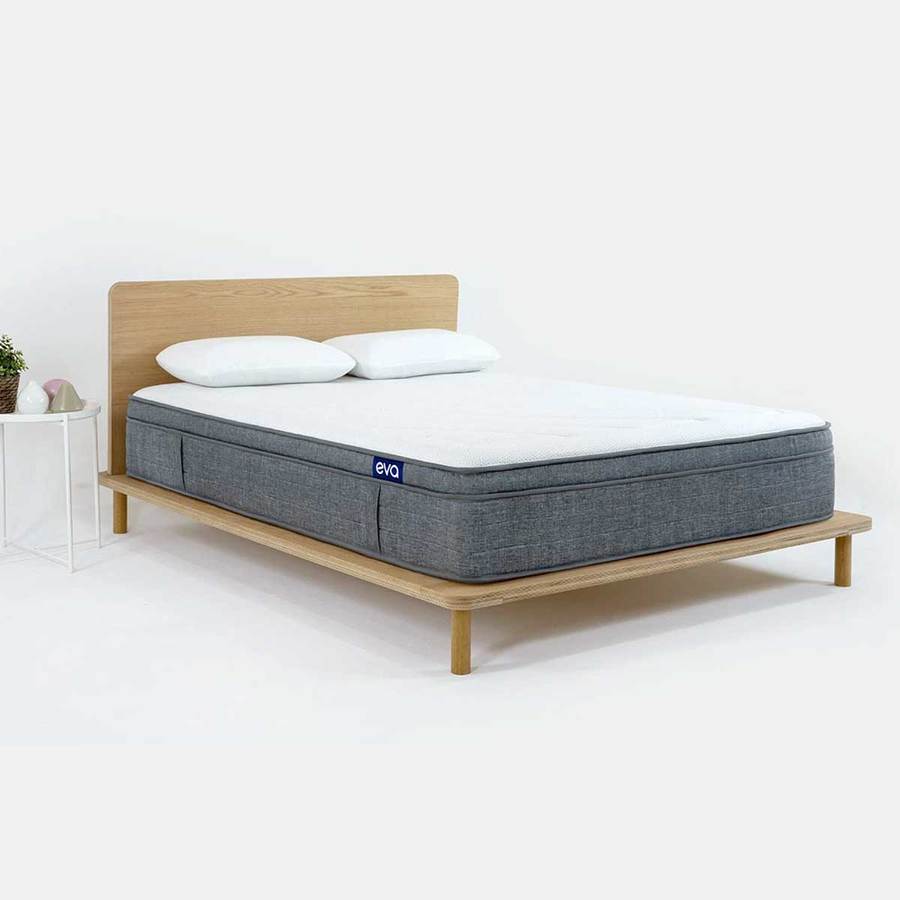 An excellent all-around mattress, where the Eva Mattress excels is its back support. The Eva Mattress contains layers of gel memory foam, premium latex foam, density foam, 5-zone pocket springs, and side pocket springs. These five layers provide a comfortable night's rest, providing spinal support and reduced partner disturbance.
The mattress has an advertised firmness of 7-8 out of 10, ideal for supportive sleep. The gel memory foam helps to regulate temperature, keeping you cool when it is hot and warmer when the temperature drops. The natural latex layer below this also helps to promote airflow while providing antimicrobial and dust mite protection.
With a 4-hour delivery window to some cities, a 120-day trial period, and a 12-year warranty, Eva gives you every opportunity to fall in love with their bed.
Eva supports multiple payment options, such as Zip, Humm, Afterpay, and Openpay.
6. Best Mattress Design: Sleeping Duck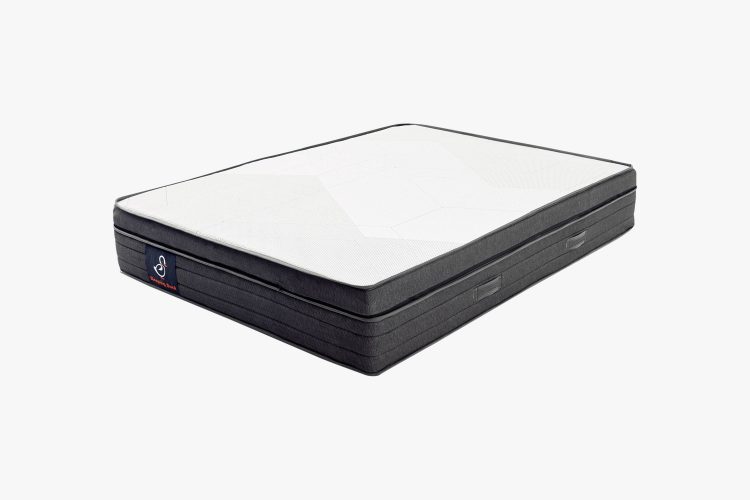 The Sleeping Duck Mach 2 mattress contains a system of interchangeable foam pads to adjust the firmness in six pre-defined body zones on each side of the bed. This ComponentAdapt system means there are over 256 ways to customise your mattress to fit your sleeping needs. The ComponentAdapt system also means you can refresh your mattress's surface at any point in time without having to replace the entire thing.
Sleeping Duck's Antigravity foam is specially designed to be more cushioning than latex, more mobile than memory foam, and more resilient than either. Antigravity foam is also eight times more porous than memory foam, allowing better airflow to keep you cool and well ventilated as you sleep.
Sleeping Duck offers a 100-night trial, free firmness changes, a 10-year warranty, and free one-day delivery to most metro areas. Their mattresses are priced slightly higher than others on this list, but for a good reason—out of all the mattress in a box options on the list, the Sleeping Duck Mach 2 is one of the most innovative we have seen in some time.
Sleeping Duck accepts Zip for interest-free, flexible payments.
7. Best Hybrid Mattress: Naptime 2.0 Mattress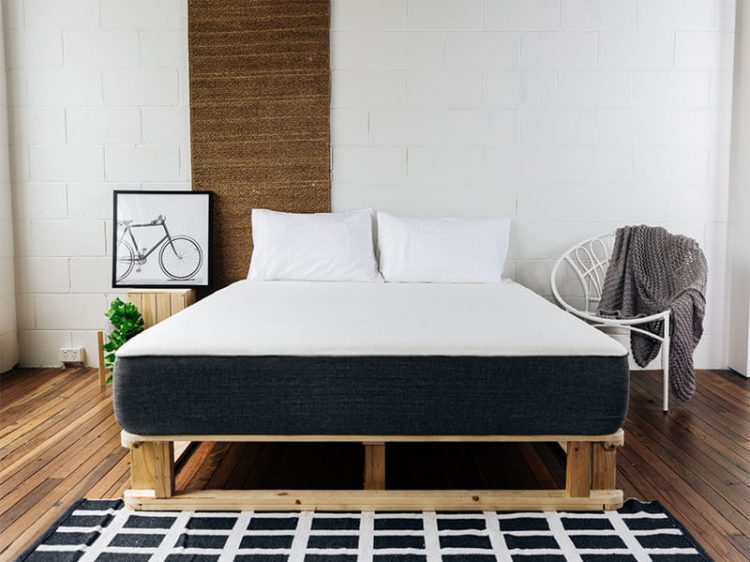 Naptime offers several different mattresses, but the Naptime 2.0 comes out on top as the best hybrid mattress in a box. The base comprises 1080 individually-wrapped pocket coils in five different zones to provide support and minimise motion transfer. There are layers of i-core Transition® foam, natural latex, gel memory foam, and open-cell Transition® foam, all topped with a 320 gsm TENCEL™ knit cover.
All these layers of support foam and latex on top of the individually wrapped springs combine to create a mattress that cradles you while you sleep. They also help to minimise motion transfer for you and your sleeping partner. As far as hybrid beds go, there is no mattress better than the Naptime 2.0.
All the foam used in the Naptime 2.0 is CertiPUR-US® and OEKO-TEX® Standard 100 – Class 2 Certified, and the mattresses are manufactured locally in Queensland, Australia. Naptimes offers a 30-night free trial and a 15-year manufacturer's warranty. Beds come in double, queen, and king sizes.
Naptime accepts Afterpay and Zip for split, interest-free payments.
8. Best Mattress for Kids: Ecosa Mattress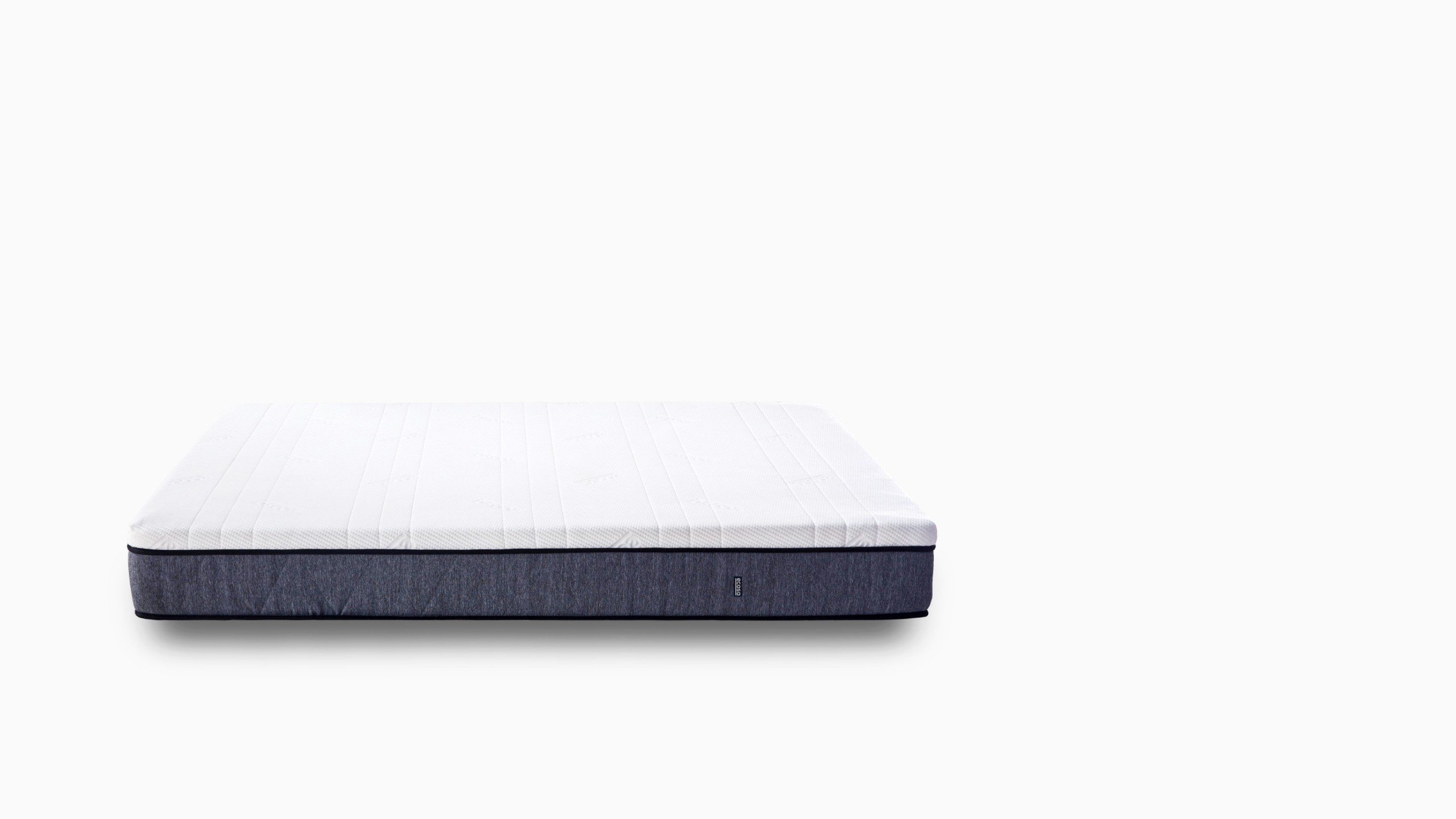 Similar to other mattresses on the list, the Ecosa Mattress contains several layers of foam. Ergonomic support foam provides the bed with a solid base with a layer with ECO-Tex memory foam and a thin layer of G-7 gel memory foam on top. These layers can be adjusted as needed to change the firmness to medium, medium-firm, or firm.
What makes the Ecosa Mattress an excellent choice for kids are the pin-core holes that make the bed extra-breathable, wicking away excess heat and promoting airflow. The mattress also comes with a washable Tencel cover and waterproof inner cover, eliminating the worries of spilled drinks and bedwetting while protecting against dust mites and bacteria.
As with most other beds, Ecosa offers a 100-night trial, 15-year warranty, and free same-day delivery to major metro areas in Australia. The mattress comes in seven different sizes.
Ecosa accepts both Afterpay and Zip for interest-free financing.
9. Best Mattress for Hot Sleepers: Slumba Mattress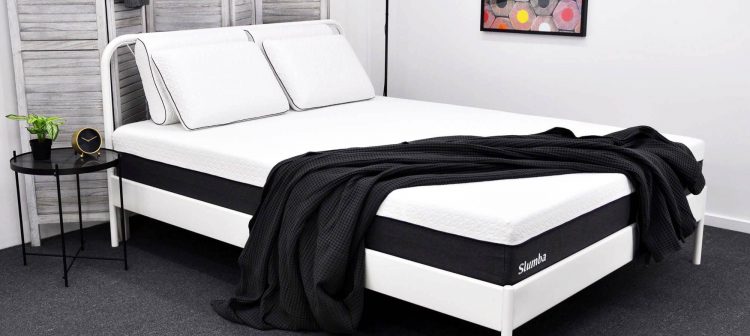 Specifically engineered for hot Aussie summers, the Slumba is a slimline mattress that combines support, comfort, and temperature regulation. The base layer consists of supportive memory foam, while the middle layer is a bamboo charcoal-infused memory foam. This layer is antibacterial, hypoallergenic, moisture-wicking, and has excellent odour control.
The top layer of the Slumba is where it wins out for Australia's high heat. This layer is infused with gel microbeads to help regulate sleeping temperature through the night. Slumba's gel memory foam combined with its bamboo charcoal layer keeps you cool and dry when the weather tries its best to do otherwise.
The Slumba Mattress comes in four different sizes, from single to king, and each bed includes two free pillows. Slumba offers a 10-year warranty and 4-hour delivery in metro areas but does not have a free trial period.
Slumba accepts Afterpay at checkout for interest-free financing.
10. Best Aussie Made Mattress: Hugo Mattress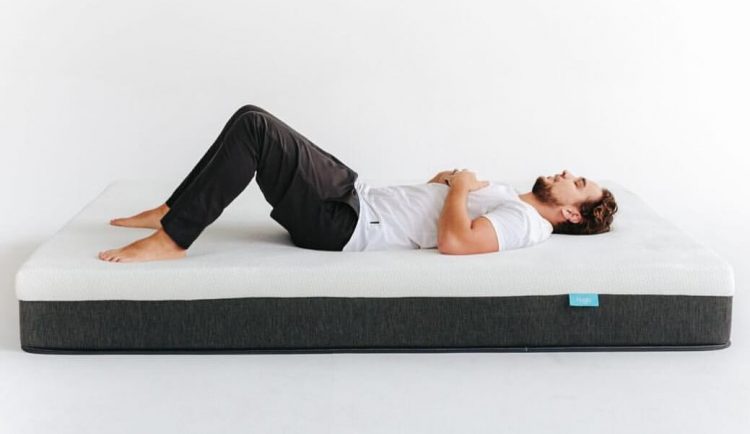 Melbourne-based Hugo manufactures and sells their mattresses directly from their hometown and sources as many of their materials as possible locally. For materials that can not be sourced locally, like latex, they procure them from sustainable sources. Not only that, but they support the community by donating all unused mattresses to the Salvos.
The Hugo Mattress contains four different layers: high-density foam, transition foam, memory foam, and natural latex. This composition provides a medium-firm bed that is breathable, antimicrobial, hypoallergenic, and very comfortable sleeping. According to their FAQ, the Hugo is also paleo-friendly. It is nice to see a local company with an excellent Aussie sense of humour.
Hugo offers a three month trial with a full refund if the mattress does not meet your expectations. In line with other companies, they also provide a 10-year warranty and free delivery.
Hugo accepts Zip for up to 6 months of interest-free payments up to $1500.
11. Best Latex Mattress: Zenna Mattress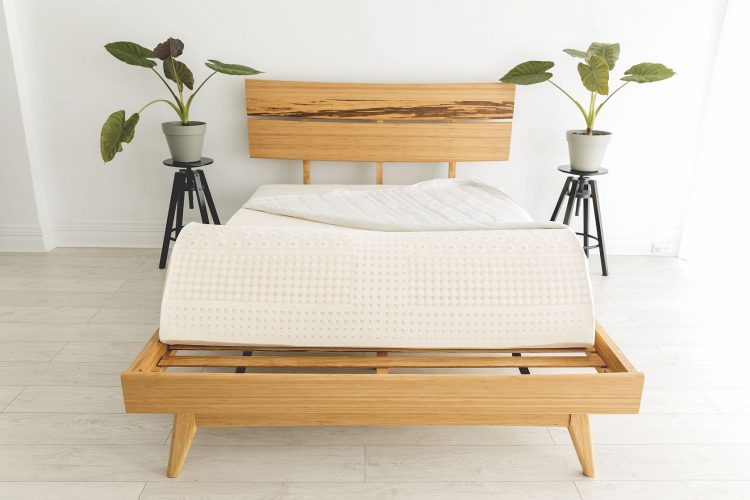 Almost every mattress on this list contains a latex layer, but the Zenna Mattress is 100% natural European latex. A single core covered by a washable bamboo cover, the Zenna Mattress has no glues, fillers, foams, chemicals, or even metal. Solid latex construction makes the entire mattress 100% allergen, dust mite, mildew, moisture, and bacteria-free.
Seven comfort zones provide medium-firm support where it is needed, and you can flip the mattress over for an even firmer feel. The entire Zenna has a bouncy feel to it. Ventilation holes and an open cell construction help remove heat and moisture, keeping you cool while you sleep.
Zenna is OEKO-TEX certified, biodegradable, and above all, comfortable. Denser and heavier than any other mattress on the list, it is also the most expensive but comes in five different sizes. Zenna does have a 100-day comfort guarantee as well as a 10-year warranty. Shipping is free and usually takes 5-7 business days to most metro areas.
Zenna accepts Zip for split, interest-free payments.
Helpful Shopping Hints
A few details can make or break your mattress buying experience, especially since you will be purchasing any of these mattresses sight unseen. Here are a few things to consider before making your final decision.
Price
Prices for these mattresses are relatively comparable though some are cheaper than others. While saving money is always a good thing, make sure to pick a mattress that suits your needs. Your health and comfort are worth a bit extra, and you will save more time and aggravation than if you purchase a cheaper mattress that does not offer the features you desire.
Trial Periods
Just about all of the best mattress in a box companies offer at least a 100-day trial period. Most companies recommend giving your body at least a month to adjust to your new bed before deciding whether or not you like it. This time also provides the mattress with a chance to settle into a firmness you can expect it to retain for years to come.
If you decide to return a mattress, many companies will pay for the return and give you a full refund. Make sure to read the return details, as some may rely on various 3rd party companies to take the mattress away. With COVID-19, there also may be additional changes to how trials work.
Warranties
It is always essential to check what a warranty covers and what it does not. Most cover any major mattress defects but may only cover specific wear and tear items. Body impressions are a good example. If it covers them at all, a warranty may only cover them up to a certain depth. Make sure to check with your company of choice for the exact details of the coverage.
Mattress Weights
The various mattress' weights differ depending on the size of the bed and its material composition. A queen Hugo Mattress weighs in at 34 kg, while a queen Eva Mattress clocks in at 55 kg. Taking weight into account will help you figure out if you can handle setting up or moving the mattress yourself or if you need an extra hand or two.
These mattresses are also much less cumbersome to move while still in the box. Once you open them, their weight becomes distributed over a large area. Remember that you will have to deal with both the weight and the size simultaneously once you unpack your bed.
You Can Not Repack a Mattress in a Box
Once you unpack a mattress in a box, you can not repack it. Manufacturers use compression machines to pack their beds down to fit into their boxes. Once opened, they are just as cumbersome as any other mattress, especially when moving or disposing of them.
A Mattress in a Box Takes Time to Decompress
You may be surprised how fast a mattress in a box can plump up once opened, but they still take time to reach their full size. Most beds will expand to around 90% of their size in the first minute. The last 10% can take a few hours.
That New Mattress Smell
Not to be confused with a new car smell, the smell of a new mattress is not quite as pleasant. The odour you experience when opening a new boxed bed comes from off-gassing. Off-gassing comes from various chemicals such as formaldehyde, toluene, chlorofluorocarbons (CFCs), benzene, trichloroethane, and perfluorocarbons releasing from the foam into the air.
These gasses have not proven to be harmful but may irritate people with respiratory conditions. Thankfully the smell is only temporary, usually only lasting a few days. It helps to unpack your new mattress in a well-ventilated area.
Breathability
Aussie summers can be brutal, so it is crucial to make sure any mattress you buy provides proper airflow and wicks away moisture. These features will help keep you cool through the night. Most beds on this list fit the bill, but some are better than others. If breathability is important to you, look for mattresses with gel-infused memory foam and bamboo covers.
Customisation
Many mattresses, especially the Sleeping Duck Mach 2, offer a certain degree of customisation. Take this into account when choosing one mattress over another. You may be able to achieve your desired results by swapping mattress layers or changing different foam pads.
Pocket Springs vs. Innersprings
You may cringe when you see the word "springs" when comparing different boxed mattresses. Pocket springs differ from traditional innerspring mattresses with interconnected coils that all move together while you sleep.
Pocket springs are individual springs placed strategically under foam or latex to help support you and reduce pressure on your muscles and joints. Since they are not interconnected, they move independently beneath you as you sleep, which is an excellent option for side sleepers or those with back pain.
The more pocket springs there are, the more comfortable your mattress will be. More springs also mean you feel less of your partner's movement as they sleep. You will find that more and more mattress brands in Australia are shipping with springs. Currently, around 54% of all mattress in a box products purchased here contain them. Compare that to almost 43% being full foam and only about 3% containing only latex.
Tempur Foam Is Just a Brand Name
Manufactured by Tempur-Pedic, Tempur is the first memory foam developed. First used by NASA in the 70s as astronaut cushioning, it entered the consumer market in the 90s and immediately became a name synonymous with memory foam.
The only difference between Tempur and other memory foam is that it is older and time-tested. Newer memory foam works just as well, and many brands are better at reducing heat retention than Tempur.
The Best Mattress in a Box Is a Delivery Away
Each of our top 10 mattress in a box picks is delivered straight to your door without visiting a showroom. This direct distribution means savings for you in both time and money. The best part is that there is no need to worry if your purchase does not work out, as all but one of the mattresses on this list have trial periods offering a full refund.