Best Memory
Foam Mattress in Australia for 2022
Just like exercise and a well-balanced diet, sleep is a necessary part of maintaining your overall well-being. Not only do you need to get enough hours of sleep, but you should also be getting restful quality sleep. The average Australian will spend over 30 years in their bed. That's a lot of time to be on a mattress that is uncomfortable and supportless.
Like all industries evolving as the times change, the mattress industry has also shifted. You can say goodbye to the days of a big bulky mattress strapped to the top of your car with bungee cords. With boxed mattresses and memory foam technology, you can shop online for a bed from the convenience of your home.
You might be hesitant, but this isn't a novelty. Australians have been online shopping for years now. However, what you may not know is how compact and much more cost-effective mattresses have become since you purchased your last box spring. Many new mattresses that you will find online will arrive at your door compressed in a neat little package. You can take them to any room without fighting through corners and doorways.
The ability for new technology to transform mattress shopping has more benefits for you than just convenience. Less bulky packaging also means that you find massive financial savings on shipping costs too. If you're looking for the best memory foam mattress in Australia, take a look at our top ten picks below.
The Top 10 Best Memory Foam Mattresses in Australia
1. OneBed - Best Overall Memory Foam Mattress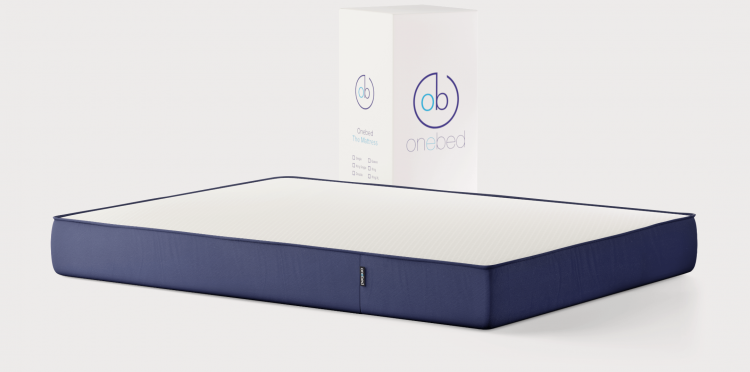 OneBed offers an excellent mattress for those who just want a good night's sleep. The mattress is available in three different options of firmness. Additionally, a 4 cm layer of latex will help reduce the amount of heat retained in the memory foam.
Light sleeping couples will appreciate how the memory foam and latex work together to prevent disturbances. You can get up and start your day without waking up your partner since there is no movement.
While the cushion of memory foam might be soft, it retains a good amount of heat. So, it might not be the best for people who wake up in the middle of the night to strip off layers.
This mattress comes with a 125-night trial and a warranty for 15 years. You will also receive a washable cover with the OneBed mattress to help you keep the bed clean.
2. Sleep Republic - Best Hybrid Memory Foam Mattress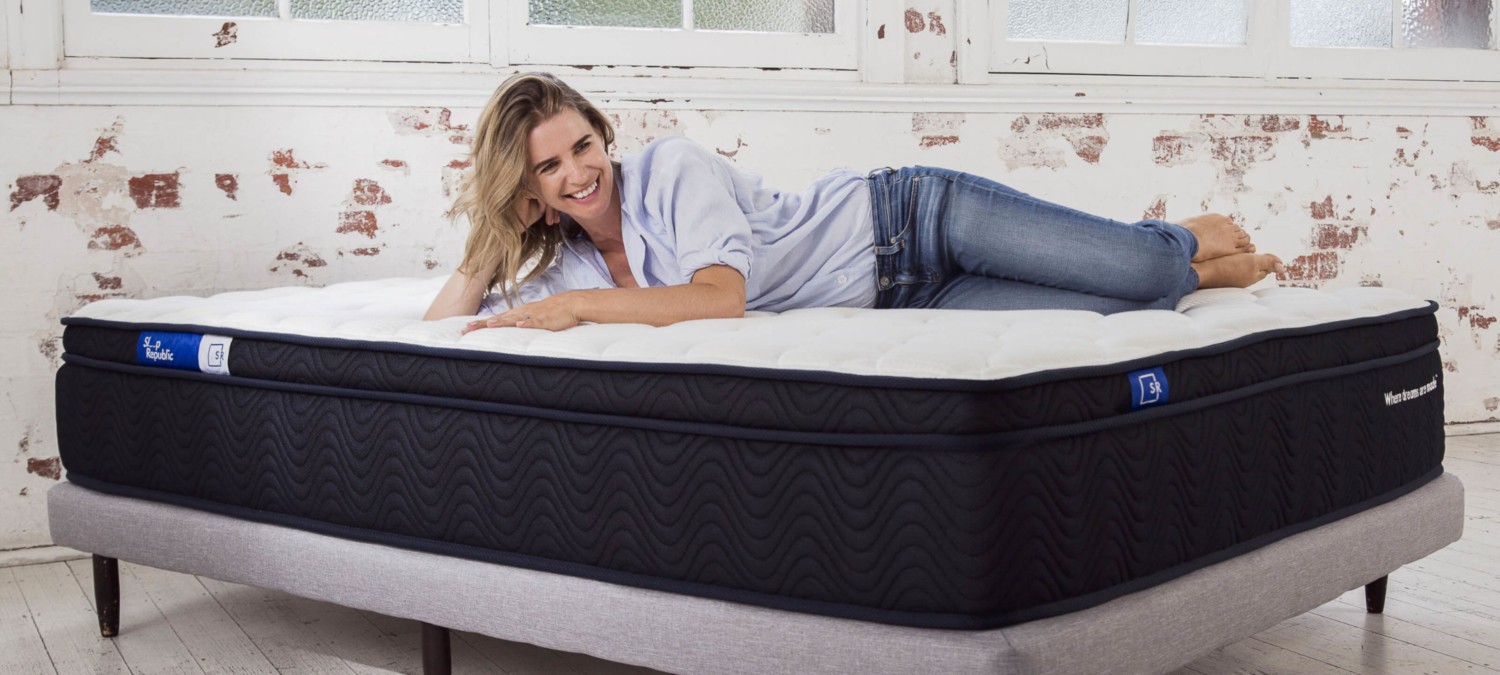 Many readers may already be familiar with the Sleep Republic brand, as the company won the 2020 award for "Best Overall" mattress in a box. The mattress is a memory foam hybrid that is also made with latex, cashmere, and pocket springs.
With gel-infused memory foam, even your longest nights will seem short. The Sleep Republic has 2000 pocket springs spread across the areas where your body will rest. With such excellent support, you won't want to get out of bed. Countless customers have stated that the mattress has changed their quality of sleep for the better.
Aussies who enjoy a medium firmness in their mattress will love the Sleep Republic bed. With this brand, you will get a 100-night trial and a warranty that lasts for 12 years. The Sleep Republic mattress is available in 6 different sizes, from Single to King.
3. Emma - Best Budget Memory Foam Mattress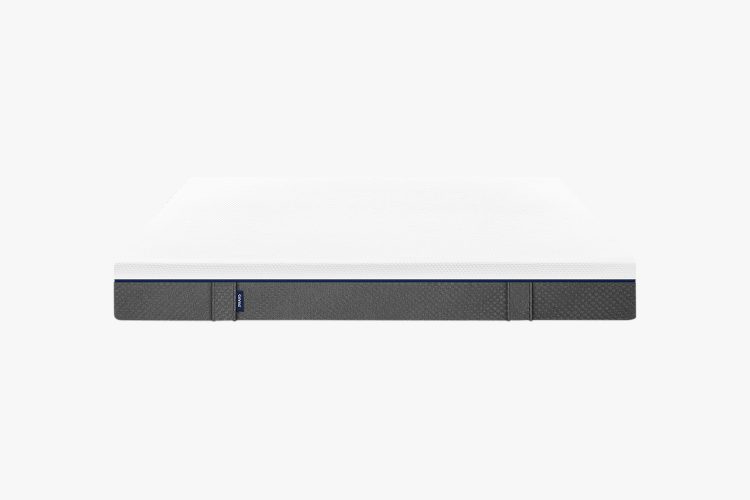 You can tell this German-engineered mattress brings a lot to the bedroom by its 30 European consumer awards. Emma mattresses also earned a Top Spot from CHOICE in June of 2020. The company crafted this medium-firm mattress with moisture-wicking fabric to assist in keeping you cool during long, summer nights.
Up to seven different support zones help all sleepers find a comfortable position. People with back troubles will also love the point-elastic foam that targets pain in the lower back. The mattress is lighter than most of its size, though reviewers still enjoyed plenty of body support.
If you purchase a mattress with Emma, you will receive a warranty of 10 years along with a 100-night trial period.
4. Koala - Best Memory Foam Mattress for Side Sleepers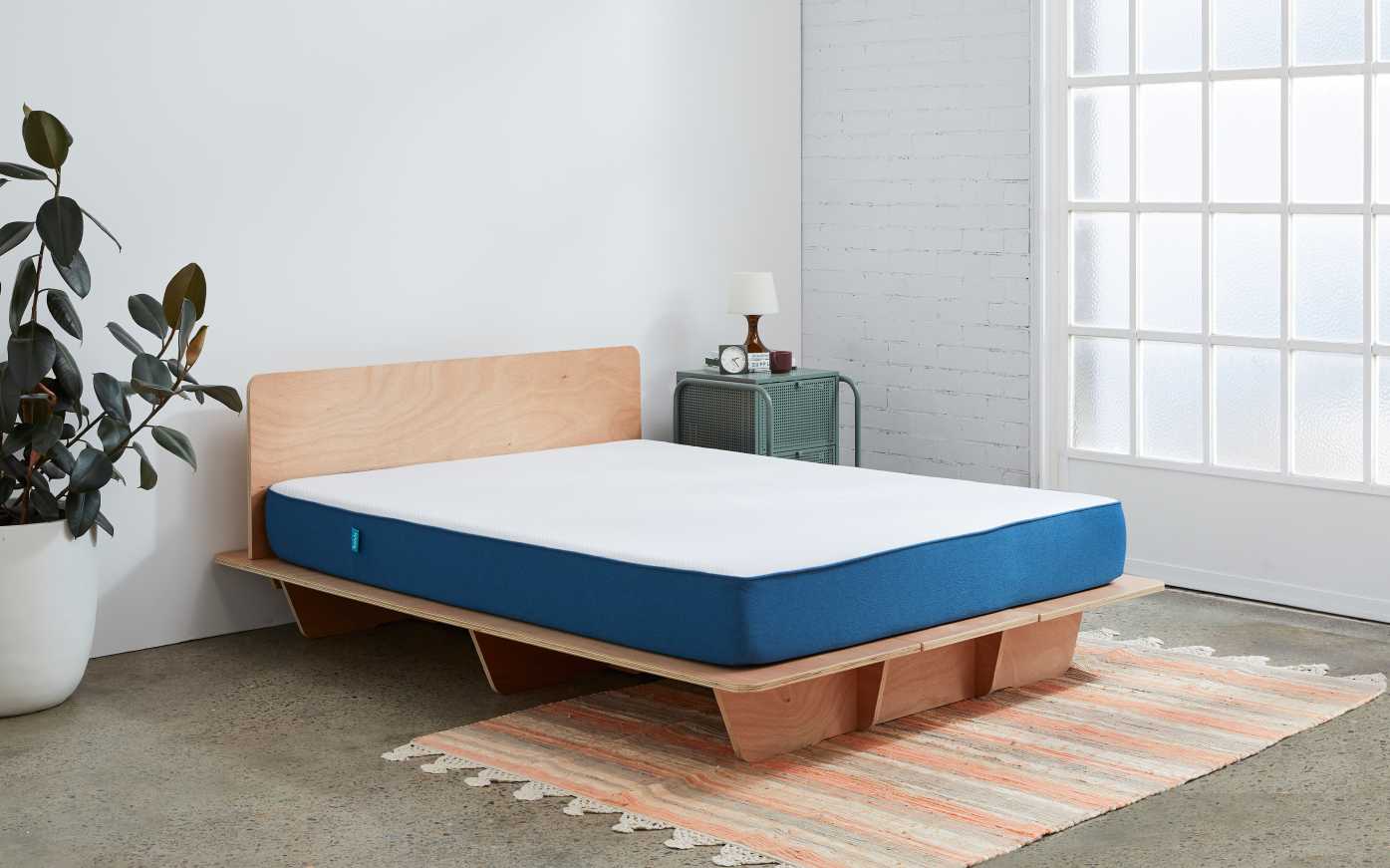 Koala is another highly lauded mattress that we find on our list, and for a good reason. This winner of the 2018 Good Design Australia award offers the perfect balance of support and softness.
Aussies who sleep on their side will rejoice after their first night on a Koala mattress. You will get perfect head and neck support while the rest of your body floats against the bed.
Aussies know the heat in summer is tough to beat, but this mattress includes Koala's Kloudcell, a material that helps air circulation while retaining that bouncy mattress feeling. Koala mattresses come with the standard 10-year warranty along with a 120-night trial period. Koala will even pick up your old mattress for you, too!
5. ErgoFlex - Best Memory Foam Mattress for Back Sleepers

The ErgoFlex 5G mattress has everything that Aussies who sleep on their back need. With firmness that provides all of the needed support in the spine, the ErgoFlex offers a comfortable alternative to the Tempur brand mattress.
The ErgoFlex 5G has a 9cm layer of viscoelastic memory foam to help keep your spine aligned without being overly rigid. Another 9cm layer of foam beneath the top layer works to continue support as your body sinks into the mattress.
Customers of ErgoFlex will receive a 10-year warranty on their mattresses. However, you should know the ErgoFlex 5G is not a mattress in the budget range.
6. Eva - Best Memory Foam Mattress for Hot Sleepers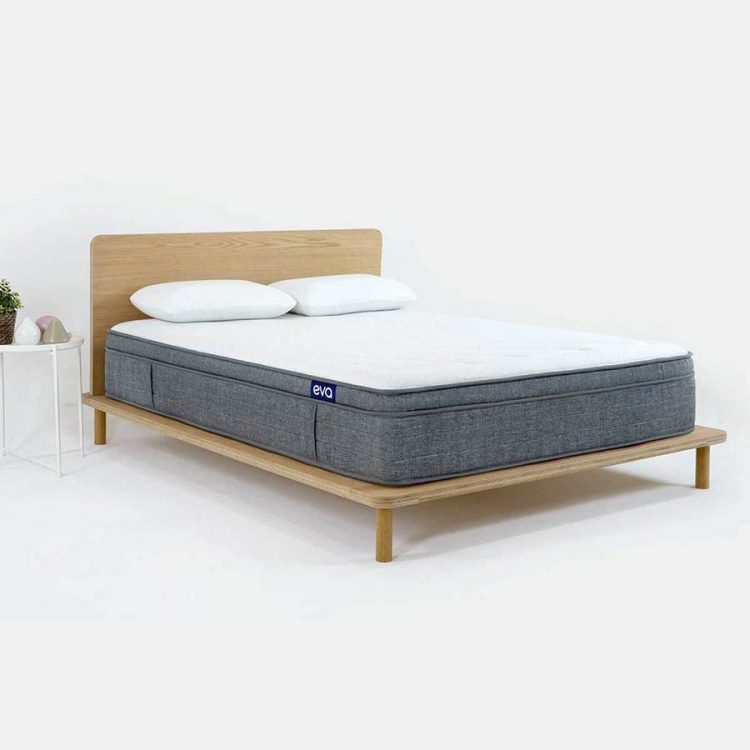 Our summers seem to get hotter every year, and so it's only natural that Australians want to find ways to keep cool during warm nights. The breathable material used to construct the Eva mattress will prevent you from waking up thirsty with sweat-soaked sheets.
On the first layer, gel-infused memory foam helps to disperse heat, stopping it from lingering in the areas of the mattress around your body. Next, the latex foam layer supports your spine, and the third layer made of dense foam gives the mattress just the right amount of firmness.
The Eva mattress comes with a 12-year warranty and a trial period of 120 nights. Next-day delivery is also available in most major Australian cities.
7. Ecosa - Best Memory Foam Mattress for Children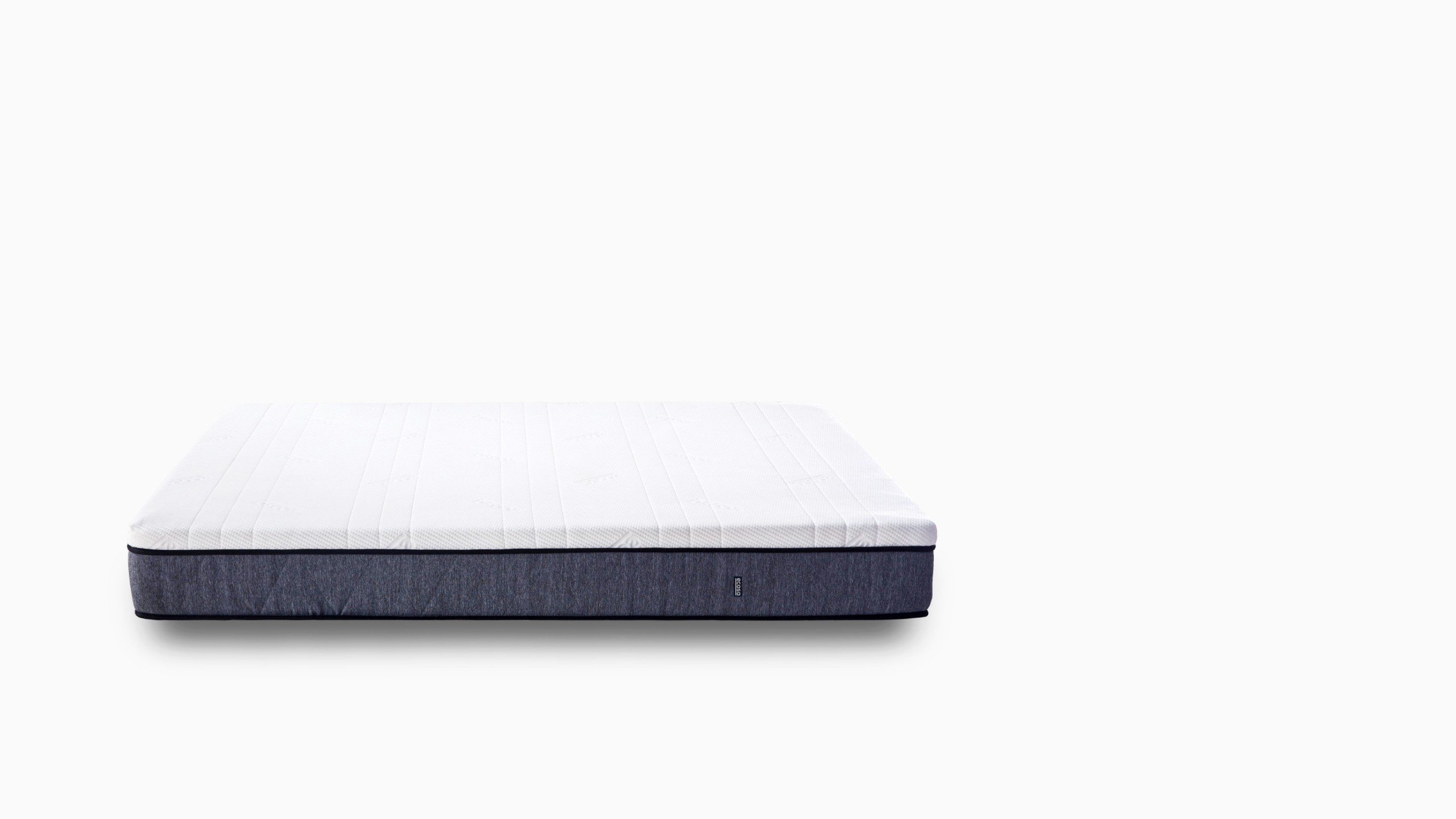 Finding the right mattress for your little one can be difficult as they continue to grow and change. Children who are prone to night sweats need breathable fabric in their mattresses, and Ecosa's products have just that. Young people are more likely to heat up during the night as they enter deep sleep, making the cooling construction of Ecosa perfect for kids.
Parents with children who still haven't been toilet trained and have issues with bedwetting will appreciate the inclusion of Ecosa's waterproof cover. Even after your child grows out of bedwetting habits, the waterproof cover still works great to stop spilled liquids from leaking into the mattress.
The Ecosa mattress comes with a 15-year warranty along with a 100-night trial period to allow for your child to adjust to their new bed.
8. Peacelily - Best Natural Latex Mattress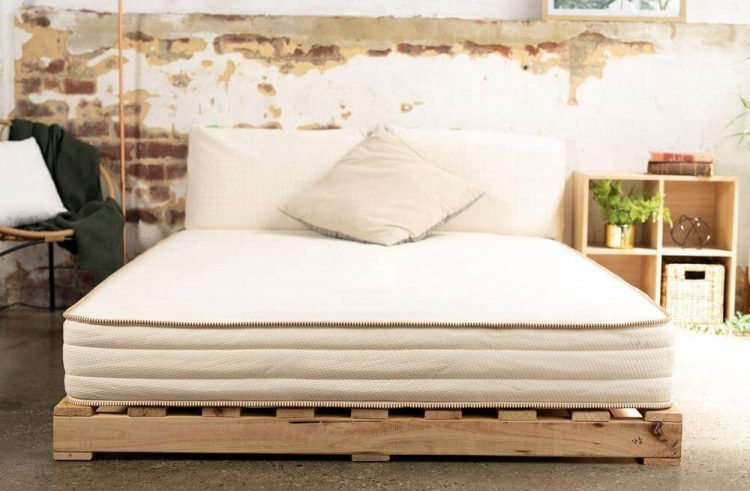 Australians who are looking for an eco-friendly bed will not have to look any further than the Peacelily. The Peacelily includes a washable cover made from bamboo along with foam made from natural sap. You won't have to worry about harmful byproducts or your effect on the environment.
The latex incorporated into the Peacelily mattress also makes it a top pick for people with allergies since it is less likely to hold onto dust or form mildew. The mattress has some degree of firmness but is not hard, which makes it perfect for both back and stomach sleepers. If one side is too stiff for you, you can also flip the mattress over for a less firm surface.
Your Peacelily purchase comes with a 100-night night trial.
9. NOA - Softest Memory Foam Mattress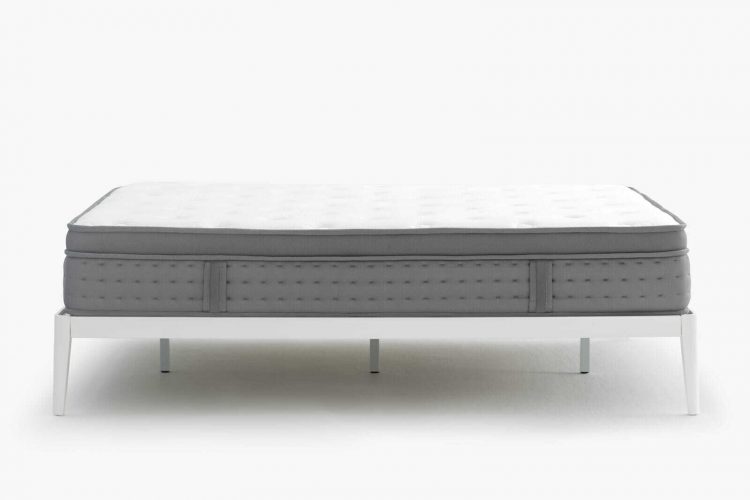 Some Aussies may prefer a soft memory foam mattress that will absorb the weight of their bodies as they sleep. The NOA mattress is a hybrid bed with cooling gel-infused memory foam, open-cell latex, and pocket springs to bring you maximum comfort. NOA is also an eco-friendly mattress company.
The company rates the firmness of its mattress at a 7, but customers think the mattress may be a bit softer than that. These mattresses include an OEKO-TEX certification and a removable antibacterial cover.
The NOA mattress comes with a 100-day trial period.
10. Hugo - Best Memory Foam Mattress Made in Australia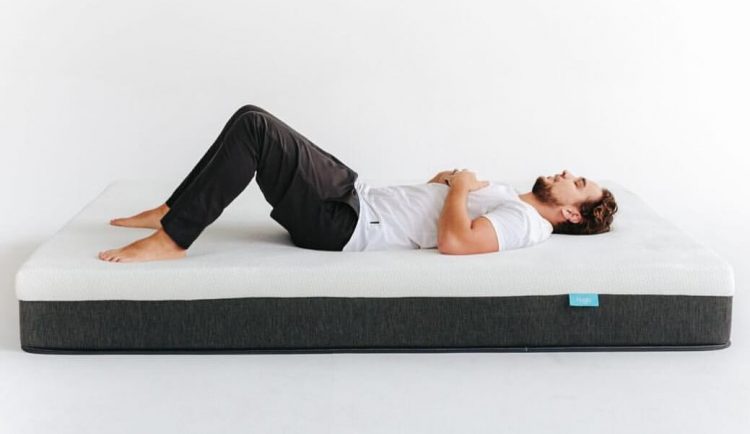 Some Australians might want to support a company that makes mattresses right at home. For those who want to shop local, Hugo mattresses make an excellent choice. Hugo is just starting as a business, but customers are already in love with their four-layer mattresses.
The Hugo is a medium-firm mattress that lets sleepers move around without disturbing partners.
Hugo customers receive a 90-day trial period to test out their new mattress.
In our review, we have narrowed our search down to the ten best memory foam mattresses available in Australia. We selected these mattresses based on their qualities and average review by other customers. We believe all of these mattresses would be a great choice for any Aussie, but to help keep your search focused, we've categorized the best of the best.
No matter if you are a side-sleeper, back-sleeper, or if you need a mattress for your children, you will find the best memory foam mattress for your needs here. Memory foam mattresses are ideal for a lot of people because they offer support where your body needs it. Memory foam also gives you maximum comfort so that you can relax and drift into your dreams.
How To Choose a Mattress
If all of these mattress choices just seem too good to you and you are having a difficult time deciding which one is the best for you, just remember these six categories that you should consider when shopping around: Transparency, Trial Period, Customization, Sleep Position, Pressure Relief, and Breathability.
Weighing all your options when you are in search of a new mattress is important because this is an investment that you will likely be using for years to come. While you do luckily have a trial period for your new mattress with most companies, knowing what you are bargaining for beforehand can help save you time and energy. While we love all these mattresses, each person is unique. Learn how to find the best mattress for you with the following guide.
Transparency
Transparency is a great indicator of whether or not a mattress company is worth your time. Buyers should be cautious, particularly when shopping online, and look out for scammers and dishonest companies. While we would all like to believe that no company would intentionally hurt their customer base, some less reputable companies exist specifically to take advantage of people.
If you are searching for a new mattress and you find that information about a mattress is difficult to locate, this should send up red flags for you. This is especially true if it is information that is easily visible on other mattress companies' sites.
Likewise, be wary if a company has a small online presence since it could be a scam operation. Also, if they seem too good to be true, they likely are. As with all online purchases, make sure you totally trust the seller before providing payment details.
Trial Period
The trial period length is necessary to consider when buying a new memory foam mattress. If you decide you don't like the mattress during this time, you can always submit a claim for a refund.
Trial periods for mattresses are the last stop between you and a decade-long investment, so pay close attention to the terms and conditions. Most mattress companies offer trial periods of around 100 days, with some even extending it to 120 days.
Customization
Mattress customization may not mean much to many people, but some Aussies need a little bit of flexibility in their mattresses. Double-sided mattresses like the Peacelily offer customization to those who prefer to have a range of choices regarding mattress firmness and comfort.
Some other companies offer half-and-half designs that allow for one side of the bed to have a completely different feeling than the other side. If your preferences change over time, you can always get a mattress topper to continue enjoying your new bed.
Sleep Position
Whether you sleep on your side, your back, or your stomach, you will need a mattress that accommodates your nightly routine. Mattresses that work for one sleeping position do not always have features that work the same when sleeping in a different position.
Back and stomach sleepers will want to have a medium to firm mattress to assist with spine alignments during the night. Side sleepers might want to search for soft mattresses while still offering some support for the spine.
Pressure Relief
Speaking of support and firmness, the right mattresses can drastically improve how you feel when you wake up in the morning if you suffer from a bad back, hips, or shoulders. Various factors, like weight, body temperature, and age, can aggravate pressure points. Be sure to find a mattress that assists with relieving pressure in those specific areas.
Breathability
Australians who become uncomfortably warm at night will need to look for mattresses constructed from breathable material. While some nights in the outback thwart the efforts of even with the most breathable mattress, trying to keep cool can be a little easier when you have the right equipment.
Not only do breathable materials keep you cool, but they keep you dry as well, wicking moisture away from your body when you perspire in the night. The best memory foam mattresses can absorb heat and wick moisture, all while remaining firm enough to give you the support that you need with enough bounce to cushion your body.
Frequently Asked Questions
Do you still have questions concerning which mattress will be the best memory foam mattress for you? Let's look at a few common questions we see about memory foam mattresses in Australia.
It is always best to gather all of the information that you can about a large purchase before you do any card swiping. While you do have a trial period with most mattresses to determine if you truly like the way that you sleep on it at night, going through multiple mattresses this way can be tiresome.
What Is the Difference Between These Mattresses and Tempur Mattresses?
Tempur-pedic is a brand of memory foam developed with a NASA contract in the 1970s. However, the only difference that you might be able to tell between a Tempur mattress and any one of the mattresses mentioned in the article would be the name. While Tempur scientists have worked on the Tempur material for decades, there isn't much difference when compared.
Tempur has become a standard for some people when it comes to memory foam mattresses, but there are many options. However, these beds can get hot, so many memory foam companies are experimenting with new ways to improve heat breathability.
What Is a Boxed Mattress?
A boxed mattress —or a "mattress in a box" — is a compressed mattress for your bed that arrives in small packaging to allow for easier shipment and delivery. Compact mattress delivery isn't just a boon for parcel carriers, but these compressed mattresses are also much easier for consumers to move through their living space.
The "mattress in a box" movement has sprung from the convenience of online shopping that now permeates our daily lives. While some people will still want to go visit brick and mortar locations to test out beds for themselves, there are just as many people who would rather read about a mattress's specs online, and take the plunge from there.
When you unbox a boxed mattress, it may take a few hours for the bed to fully decompress. At this point, you will have a test period to make sure the mattress is comfortable and will satisfy you for years. If you don't like the mattress, most boxed mattress companies offer excellent customer service for returns and exchanges.
What Are Pocket Springs?
When looking for a memory foam mattress, you may come across hybrid products, like a few in our list, that are a combination of memory foam and pocket springs. But what are pocket springs?
Taking a page from traditional spring mattresses, pocket spring mattresses consist of hundreds of individual springs with a layer of foam sitting on top of the layer of springs. These springs are all individual pockets that help keep them aligned.
These types of mattresses are ideal for people who like firmer sleeping surfaces. Where memory foam mattresses might allow for more absorption of your body's weight, pocket spring hybrids can hold your body up with their firmness while still allowing for comfort.
Should You Shop Online for a Mattress?
You should only shop online for a mattress if you are comfortable doing so. Some people are just more inclined to make a better decision when they can see and feel something tangible rather than reading information about it. While a picture says a thousand words, it might not help you make an informed decision.
That is not to say that all online mattress shopping will be simple, but most boxed mattress companies do the best that they can to make buying a mattress online as easy as possible. From compressed packaging to easy returns during the trial period of the mattress, there has never been a better time to try shopping for a mattress online.
What Is the Best Memory Foam Mattress for People Who Sleep on Their Stomach?
Much like people who sleep on their back, people who sleep on their stomach will have certain needs. Sleeping position is one of the most important factors to consider when investing in a new mattress, and people who sleep on their stomachs should search for a firm to medium-firm mattress.
Sleeping on the stomach requires turning your neck at an odd angle, causing strain in the neck, spine, and upper back. So, when searching for a mattress that will be the best for stomach sleepers, make sure to look for beds that can relieve pain and stress in these areas.
Be sure to select a mattress that does not allow your hips and midsection to sink too deeply into the material. Selecting a mattress that is too soft while sleeping on your stomach can cause spinal misalignment and lead to discomfort if prolonged.